Verifying your site with Google Search Console
As a website owner, you can verify your site ownership in Google Search Console to get your store noticed and listed in Google's search engine. Once it's verified, you will get access to the private Google Search data about your site. You will be able to see how your website has been indexed, identify and repair errors, and understand your overall store performance.
Verifying your website ownership in Google Search Console
If you've added store to your own website, verify the site ownership:
Open Google Search Console.
Select the preferred property type:

Domain: it matches URLs with any protocol or subdomain (http/https/www./m./etc), but can be verified only via DNS record;
URL Prefix: this property type covers only the exactly matching URLs but can be verified via different methods.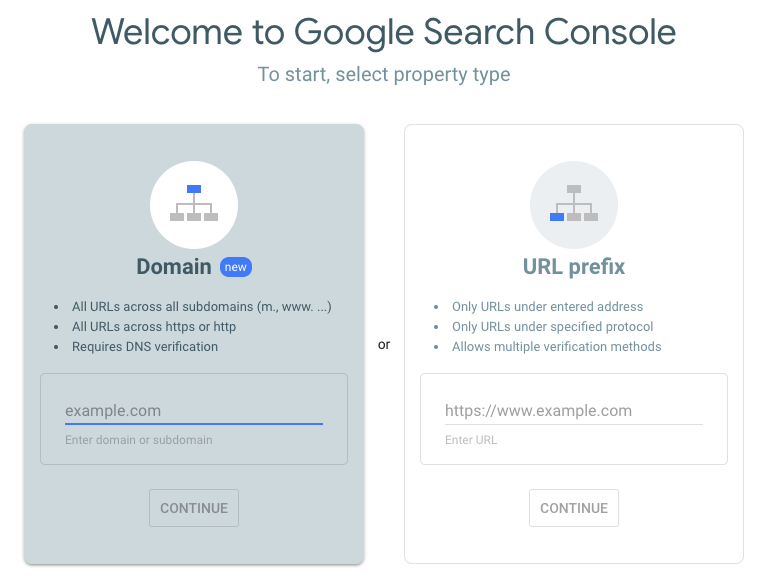 Enter your site's URL as a new property of the selected type, then click Continue.
Choose the preferred verification method from the list of offered methods (note that for the Domain type of property you will be offered to use verification via Domain name provider only):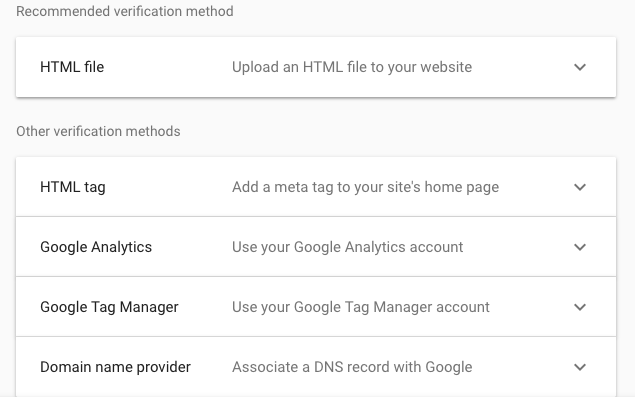 Follow instructions under the chosen method to get verified.
Verifying Instant Site ownership in Google Search Console
If you are using Instant Site, you can prove the site ownership in these steps:
Open Google Search Console.
Enter the web address of your Instant Site as a URL prefix property type: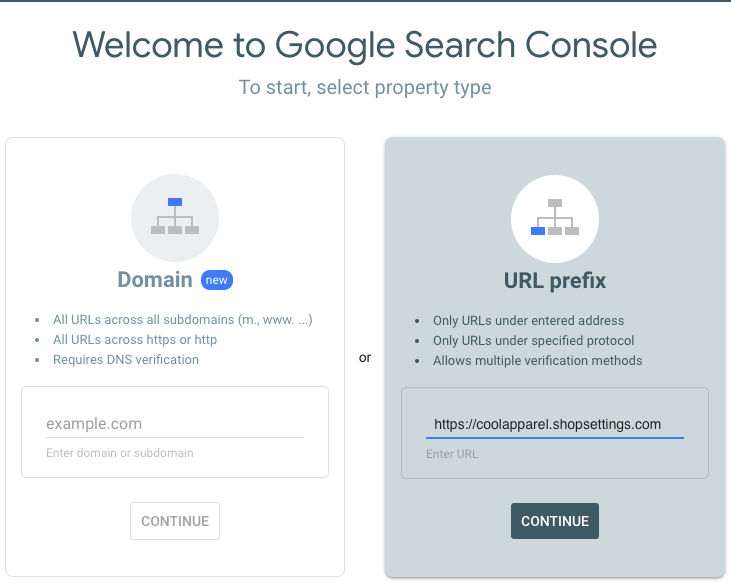 Click on Continue.
Choose the HTML Tag method from a list of different verification methods.
Copy the meta code that pops up: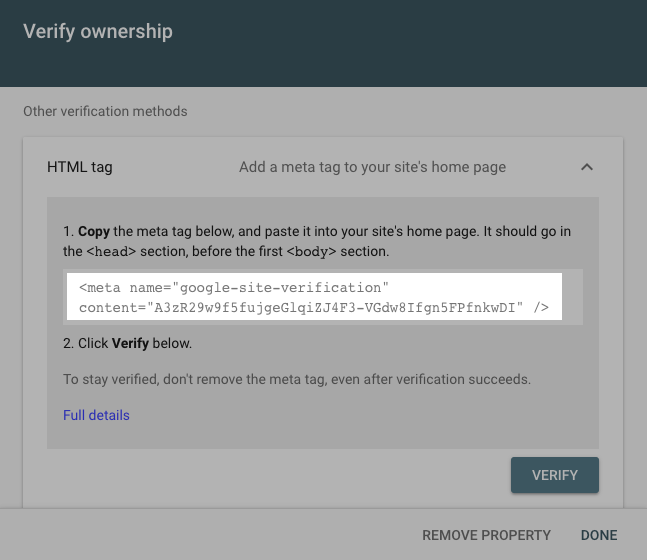 Open your store Control panel → Website page in a new browser tab.
Scroll down to the Header meta tags and site verification section and paste your meta tag there:

Save the changes.
Return to your Google Search Console, then click on Verify to complete the verification process.
You can also verify your Instant Site with Pinterest.
It usually takes a few days for the data to show in Google Search Console. Check the status of your site verification in the Google Search Console → Settings → Ownership Verification page.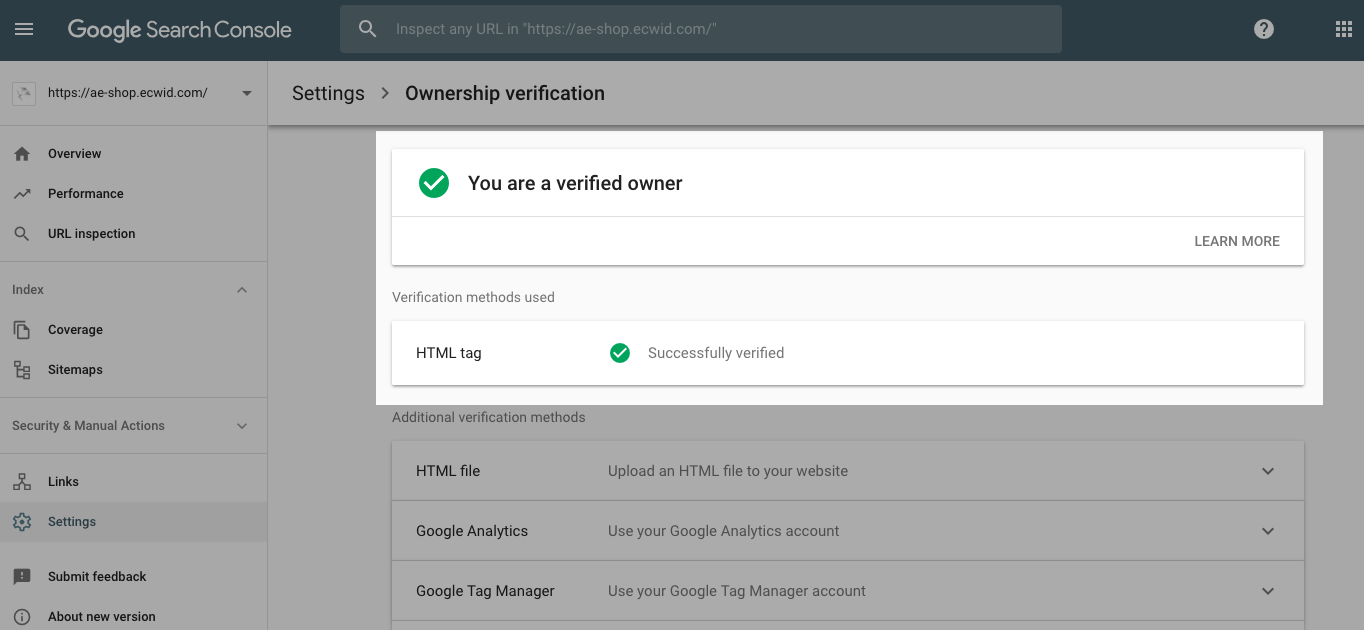 Ways to use Google Search Console
Now that your site ownership is verified, you can submit your sitemap via Google Search Console to speed up your store indexation.
You can check indexed pages on your site in the Google Search Console → Index → Coverage page. If there are issues, Google Search Console will prompt corrective action. You will see four tabs - Error, Valid with Warnings, Valid, Excluded: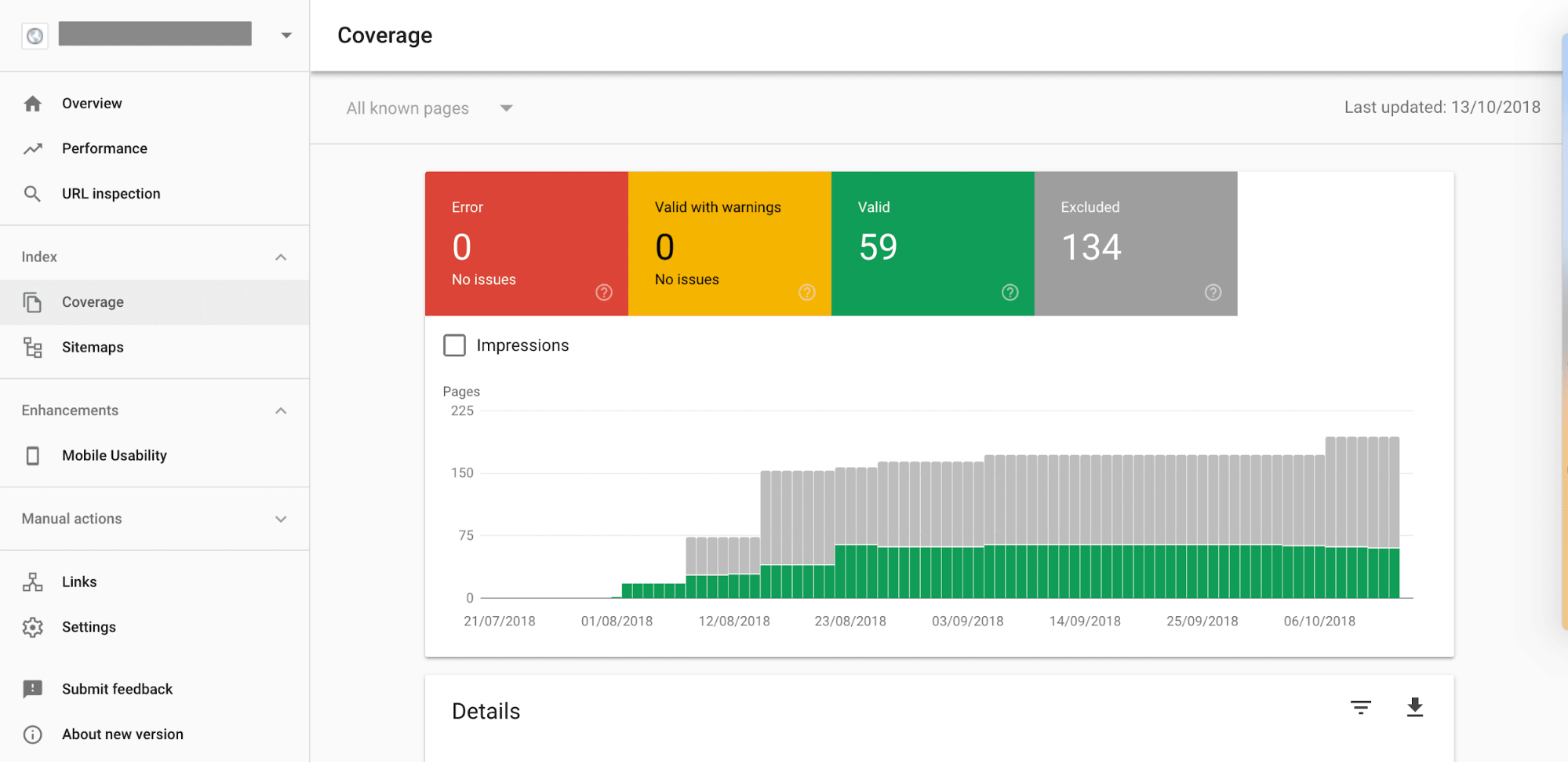 Error
Displays pages that can not be indexed. Google Search Console will show the reason and how to fix it.
Valid with warnings
Displays pages that have been indexed with some issues. Check the pages in Google Search Console to see if the issues were intentional or should be corrected. Learn more about fixing Google Search Console warnings →
Valid
Displays successfully indexed pages.
Excluded
Displays pages that were intentionally not indexed and will not appear in Google. Instant Sites exclude pages such as /cart and /search - they are intentionally blocked from indexation as their content is different for every visitor.
Google Search Console is limited to pages that have been crawled by Google robots. The Console displays a menu that shows how Google "reads" a specific page.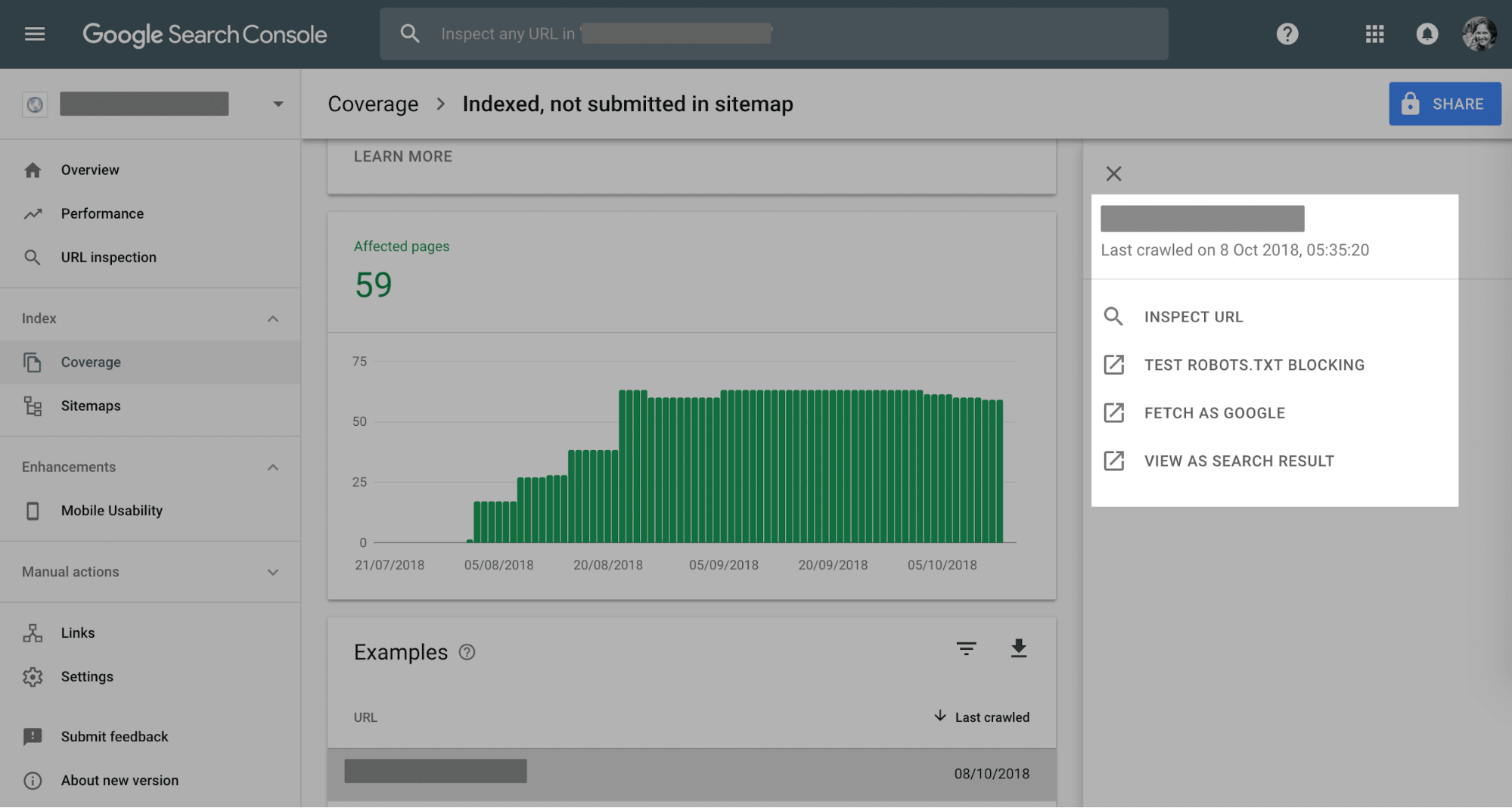 You can send a page for re-indexing with corrected errors.
If you do not see a specific page in the Console, it means that Google has not yet crawled the page. Robots do not crawl new sites very often, but as your site grows older and becomes more popular, Google will check the site more often.