Choosing and setting up shipping for your online store is a hard but essential task. Before you get your first order, you need to decide how you will ship your products, set up shipping in your store and make sure your customers can select a delivery method at checkout.
You can set up in-store pickup, ship your orders via some postal or delivery service, or have fulfillment services take care of your orders.
In this article:
Define your shipping strategy
You need to plan the shipping strategy for your store. Keep in mind that it might change as your business grows. Offers flexible shipping setup and you can work out the strategy that works best for you and switch it to some other one if needed.
There are three basic strategies.
Exact shipping rates
If you ship your products using some delivery service, you might want to charge your customers the exact rates you pay when you are sending their order to them. This shipping rate is shown on checkout when a customer is placing their order.
You can have the rates calculated by carrier companies like UPS, USPS, FedEx, Royal Mail, Canada Post, Brasil Correios. This is a good starting point for small businesses who have limited resources that allows to reduce the shipping costs. Read more about automatic shipping rates.
Otherwise you can set up your own rates to be calculated basing on the weight or amount of an order. The heavier or the more expensive the product, the higher the shipping fee is. Learn more about custom rates based on weight or subtotal.
Flat rate
If you can calculate your average shipping cost to send a package so you don't over or under charge, you can set up a flat rate or a flat percentage of the order subtotal for every package, e.g. $5 shipping fee per order, or 10% shipping fee from the order subtotal. Read more about setting up flat rates.
Free shipping
Zero shipping cost always attracts customers and can stimulate them to spend more, when offered on orders above certain subtotal amount. One of the ways to offer free shipping at minimum expenses is to include the shipping fee into the product prices. Just calculate the average cost of shipping for your product and add this buffer amount into the prices. Learn more about free shipping.
Figure out the rates
When you have selected the main strategy, you want to make sure the rates are accurate. To show the most accurate rates rates ob checkout you should:
If you wish to add some extra cost for handling and packaging, set up handling fees.
Set up shipping in your store
You can set up the shipping rates in your store Control Panel → Shipping & Pickup. There are several steps to set up shipping in your store:
Enter the origin address where you will ship from: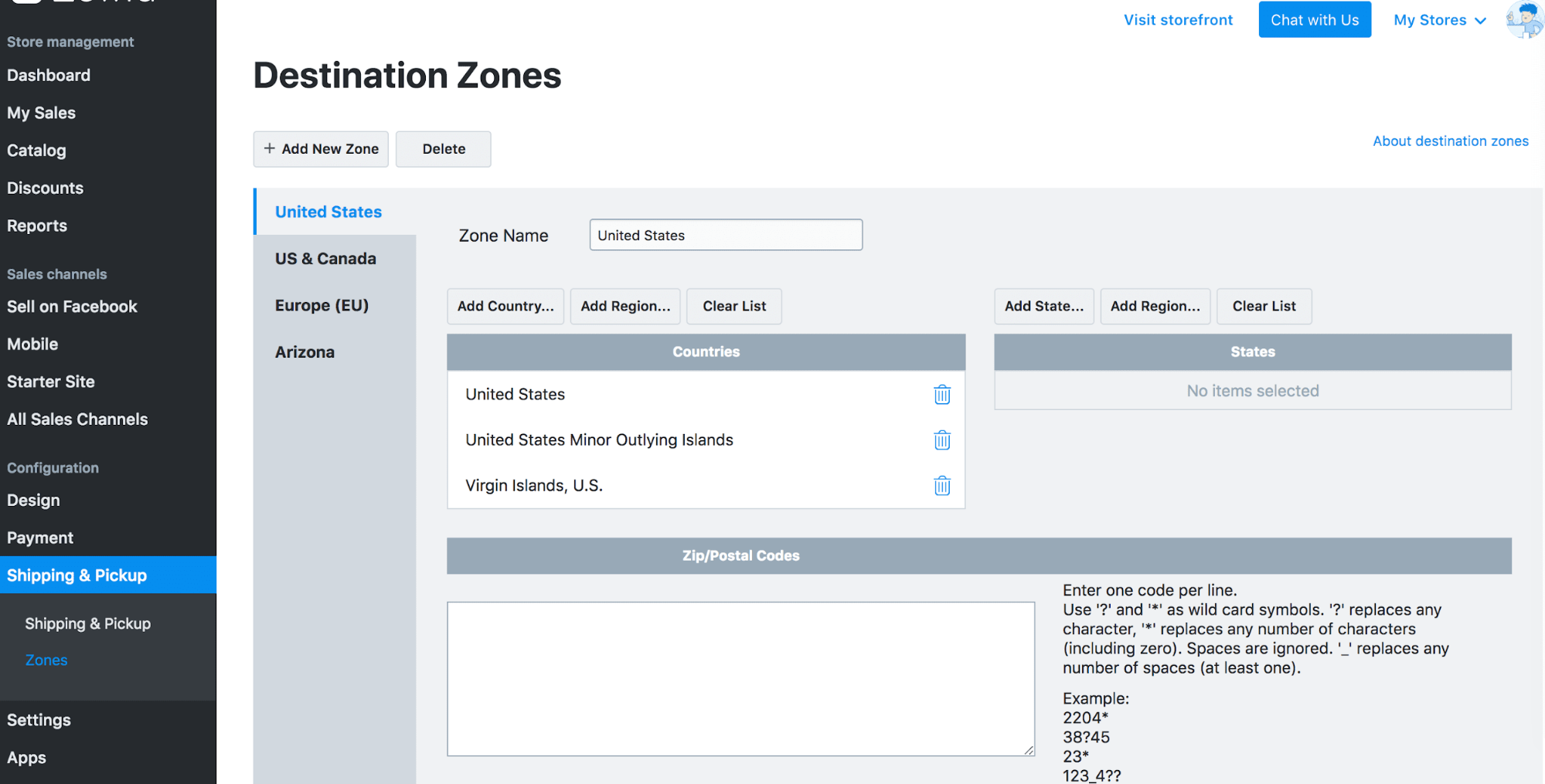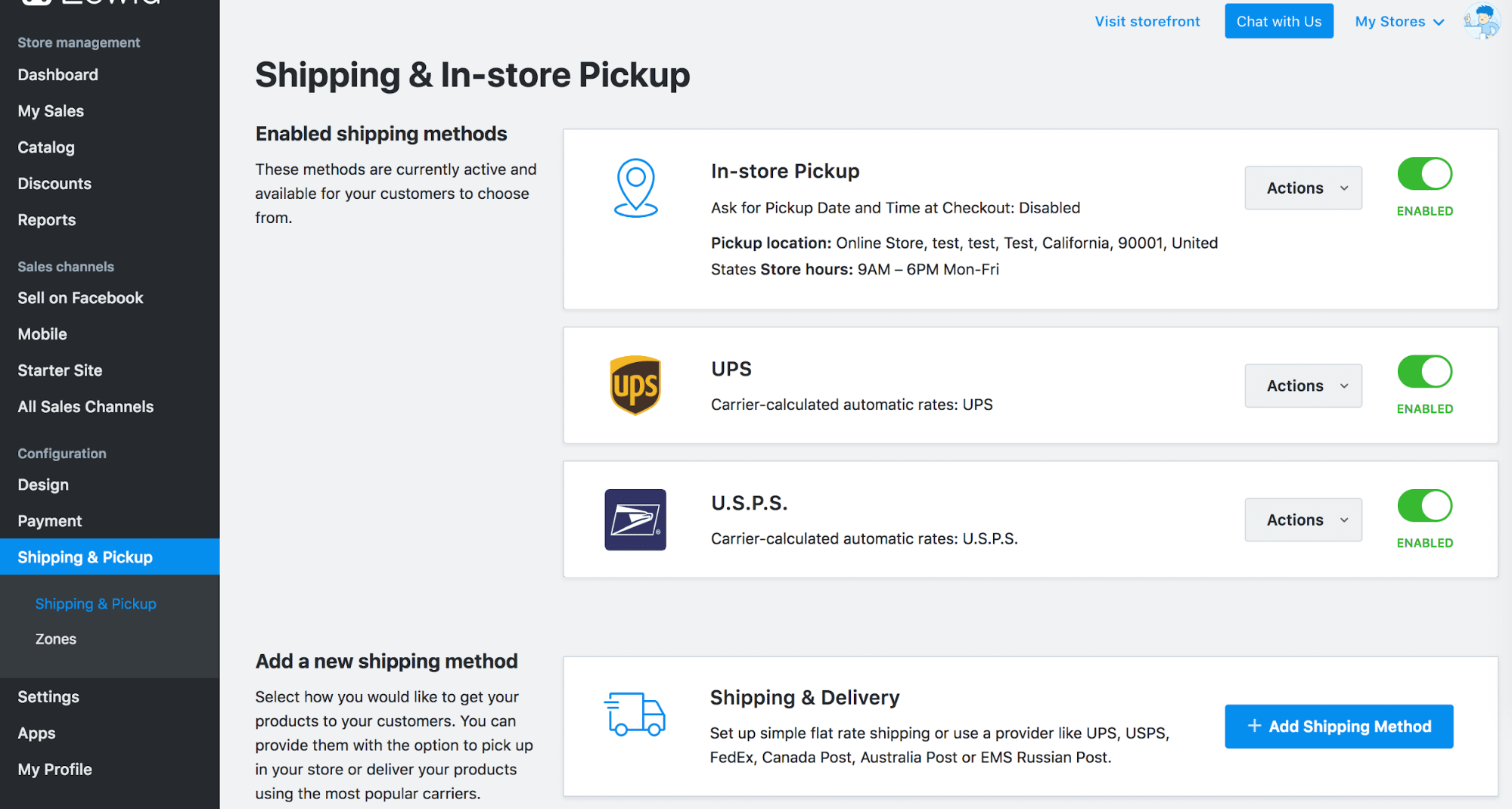 Check what your customers see
The shipping settings that you use affect what your customers see at checkout. After you have set up your shipping in your storeControl Panel, we recommend to place a test order in your store to check what shipping options your customers see and make sure that your rates are showing correctly.
When your customers are going through checkout, they see their shipping options.
You can set up lots of options, and each customer sees only those that can be used for their order and address: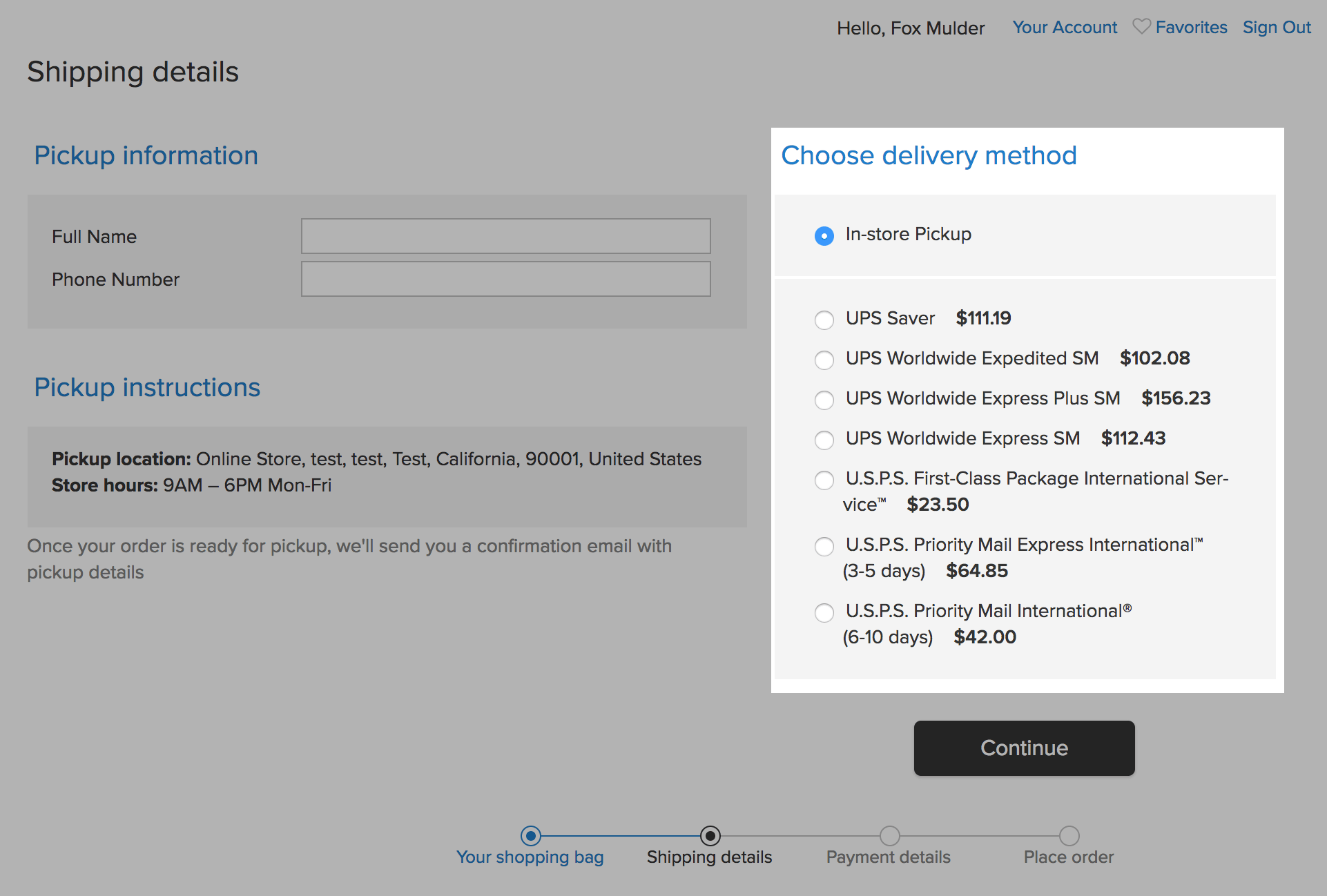 You can arrange the order on your shipping options to your liking. The first option in the list shows as default. We recommend to place inexpensive options first not to scare away your customers by high shipping costs. See how to sort the shipping options.
Ship the orders
When you get an order which is paid, it is time to ship it!
Pack the products well so that they are not damaged during their trip to the customer.
Fill out or print the customer's address. If you write it by hand, make sure it is clear.
Take the package to the office of the company that you have decided to use for shipping.
If there the shipping company gives you a tracking number, send it to the customer.
You can also use fulfillment services to take care of your orders.