In Online store you can set up in-store pickup — this will give your customers an option to choose to come to your store and pick the ordered items themselves. That'll save you time and money on shipping, and increase the loyalty of the customers, who now have the option to visit the closest pickup location to get their products quicker. Having this feature, also means, that your customers will spend less time checking out!
How to set up
Go to your Control panel Settings → Shipping page
Click "+ Add In-store Pickup"

In the pop-up add the pickup instructions for the customer. Describe in details how, where, and when your customers will be able to pick up their order. They will see this information at checkout and in order email notifications.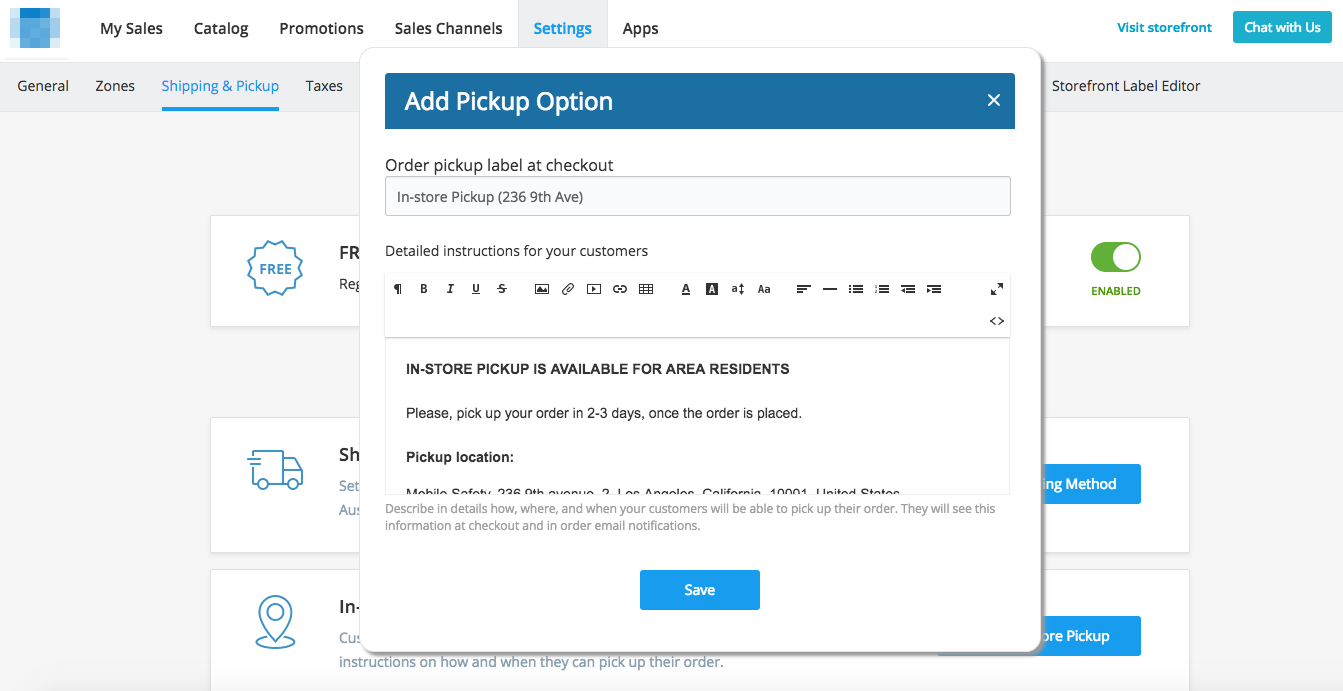 3. Save the changes and it's done.
Variability: You can set up both delivery and pickup options in your store. In that case, your customer can choose the delivery method they prefer during checkout. If customer chooses order pickup during the checkout, they won't be asked to enter the shipping address.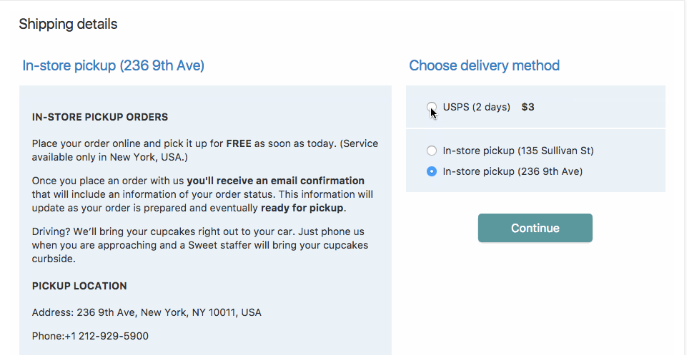 Manage Pickup Orders
When a customer places an order, you, of course, can find it in Orders section on your Sales page in the control panel.


Once the order is ready, just go ahead and change its status to "Ready for Pickup" in the fulfilment status list.

With this status customers don't have to guess when their order will be ready. They will be notified via email about order details, pickup instructions, and location. It utilises the process!
Offer Various Pickup Locations
You can also set several pickup location options, so your customer can select the most convenient place. To do so, go to the control panel → Settings → Shipping and add one more pickup method.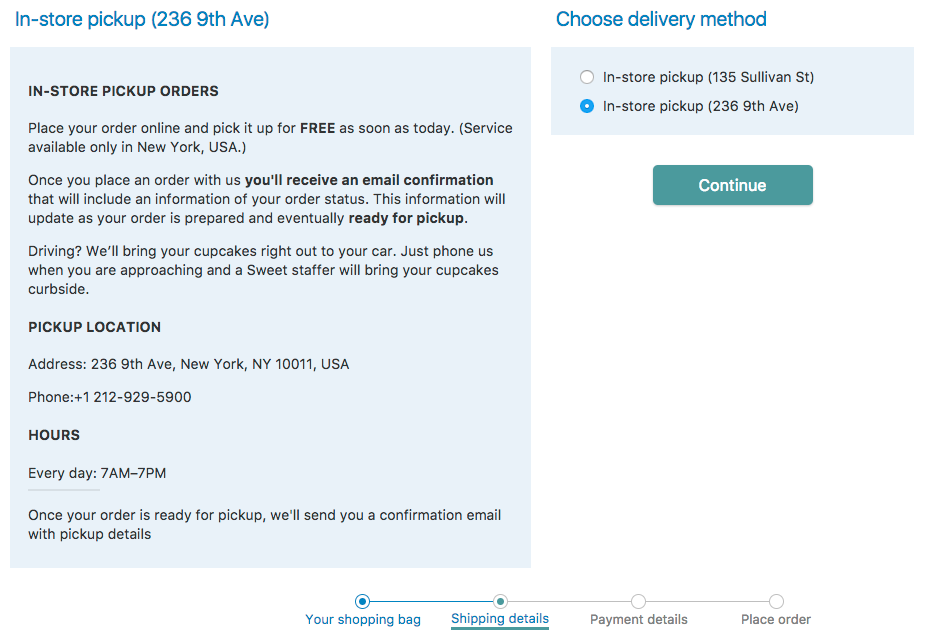 Modify "Ready for Pickup" Email Template As You Like
When you change the status, your customer gets an email notification with the order details and pickup instructions, that you specified.
 And here's the kicker: you can edit the template of this notification in your Control Panel → Settings → Mail.



Change the design: add or remove the logo, change colors, rename titles, etc. There is a lot of data that can be added to the template with the help of special variables. You can find the full list of these variables here: How to edit mail notifications.
How can I determine the default method of delivery upon check out?
You can sort shipping methods in your Control Panel → Settings → 'Shipping & Pickup' tab. The first method in the list will be the default one for customers upon checkout. In order to do the sorting, you will need to do the following:


Go to the "Shipping & Pickup" settings
On any of your shipping options, click "Actions"
In the dropdown menu select "Sort"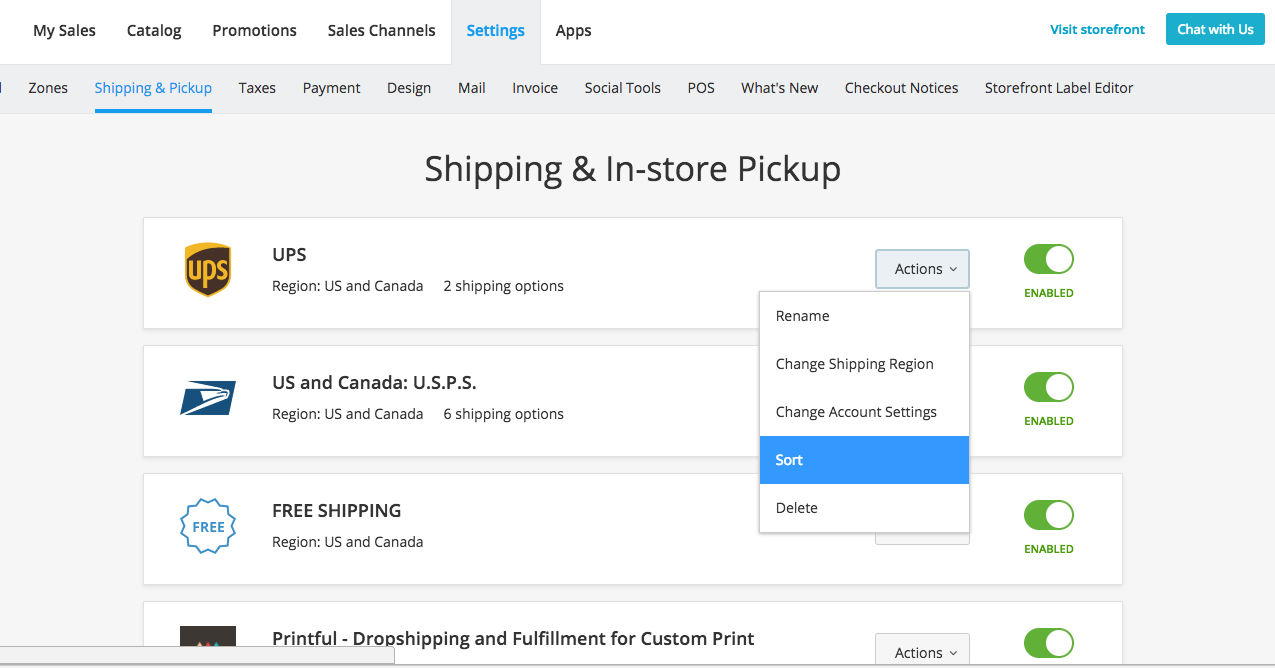 4. In the popup you can drag&drop shipping options to sort them as you wish!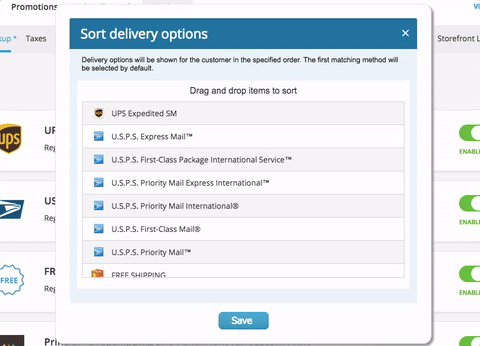 5. That's it. It's really that simple!