To reflect your preferences, your brand and your business, you can easily change default labels in your storefront with the help of a free application Storefront Label Editor.
Note: If have any problems with installing the app, please contact your Online store provider
How to change a default label?
First off, install Storefront Label Editor in your Control Panel and click Open app. Use the search bar to find the necessary label and enter your custom value to the corresponding field.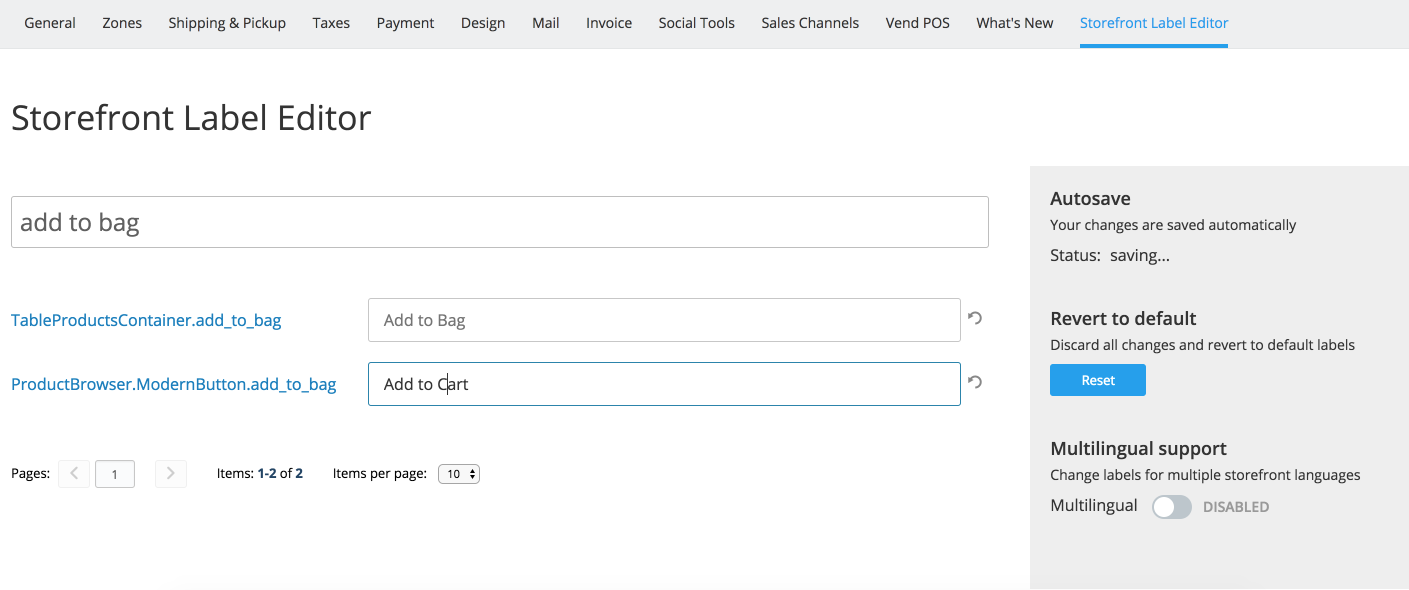 For instance, you want to change the default "Add to Bag" button to say "Add to Cart". Type in "Add to bag" into the search field, find the label and enter "Add to cart" in the text field to the right. The changes are saved automatically. Now the buttons will display "Add to Cart" in all your storefronts.
How to hide a default label?
If you need to hide a default text label in the storefront, it's possible as well. Search for the label you want to hide in the app and enter a space as your custom value. The changes are saved automatically. Thus, the text label will be invisible in all the storefronts.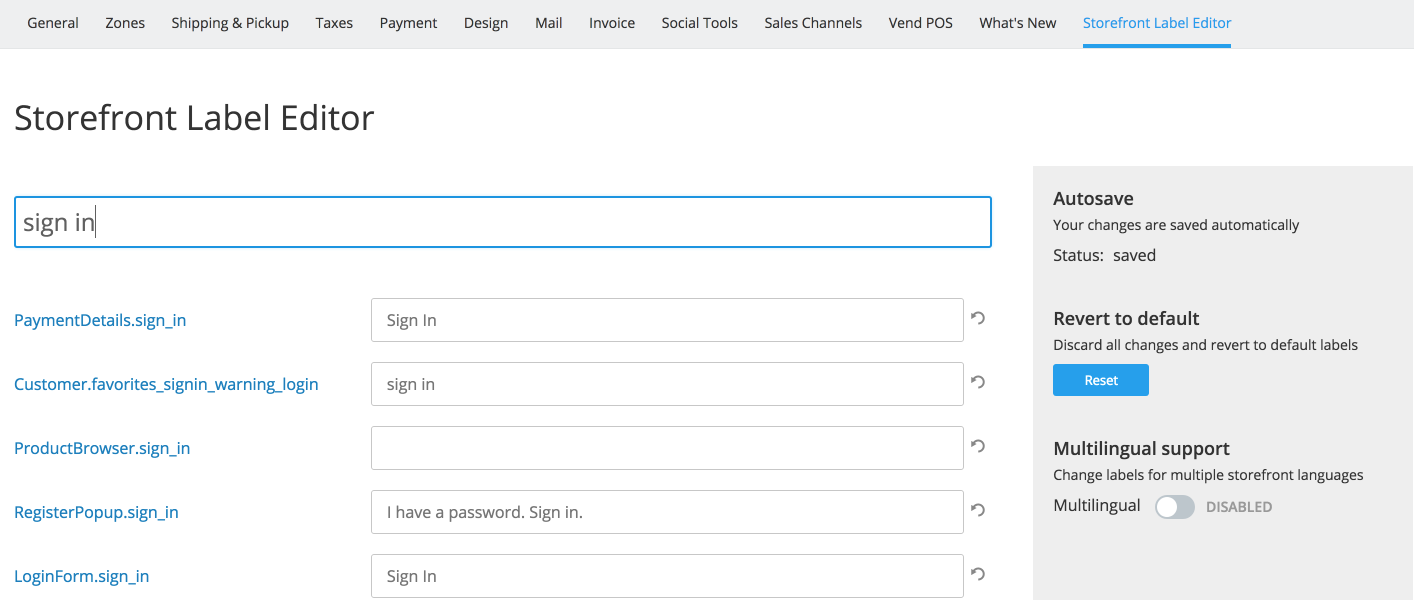 For example, you want to hide "Sign in" label that is on top of the Product Browser. Type in "Sign in" in the search bar, find the label and enter a space in the field to the right.
What if my store is multilingual?
That's no problem at all. Storefront Label Editor supports multilingual translations. Just enable Multilingual option in the app settings, pick the language from the drop-down and enter the values for this language variant only.