A category is a group of products that you wish to show on the same page in your store. Here are a few examples of categories you may want to create:
Clothes, Accessories, Shoes
Sale items
Seasonal products
Digital products
When viewing your store, customers will click on categories and browse the products that you have assigned to those categories.
You can create a complex category structure with several levels. Categories of the first level are referred to as root categories. These are the categories your customers see in main store navigation: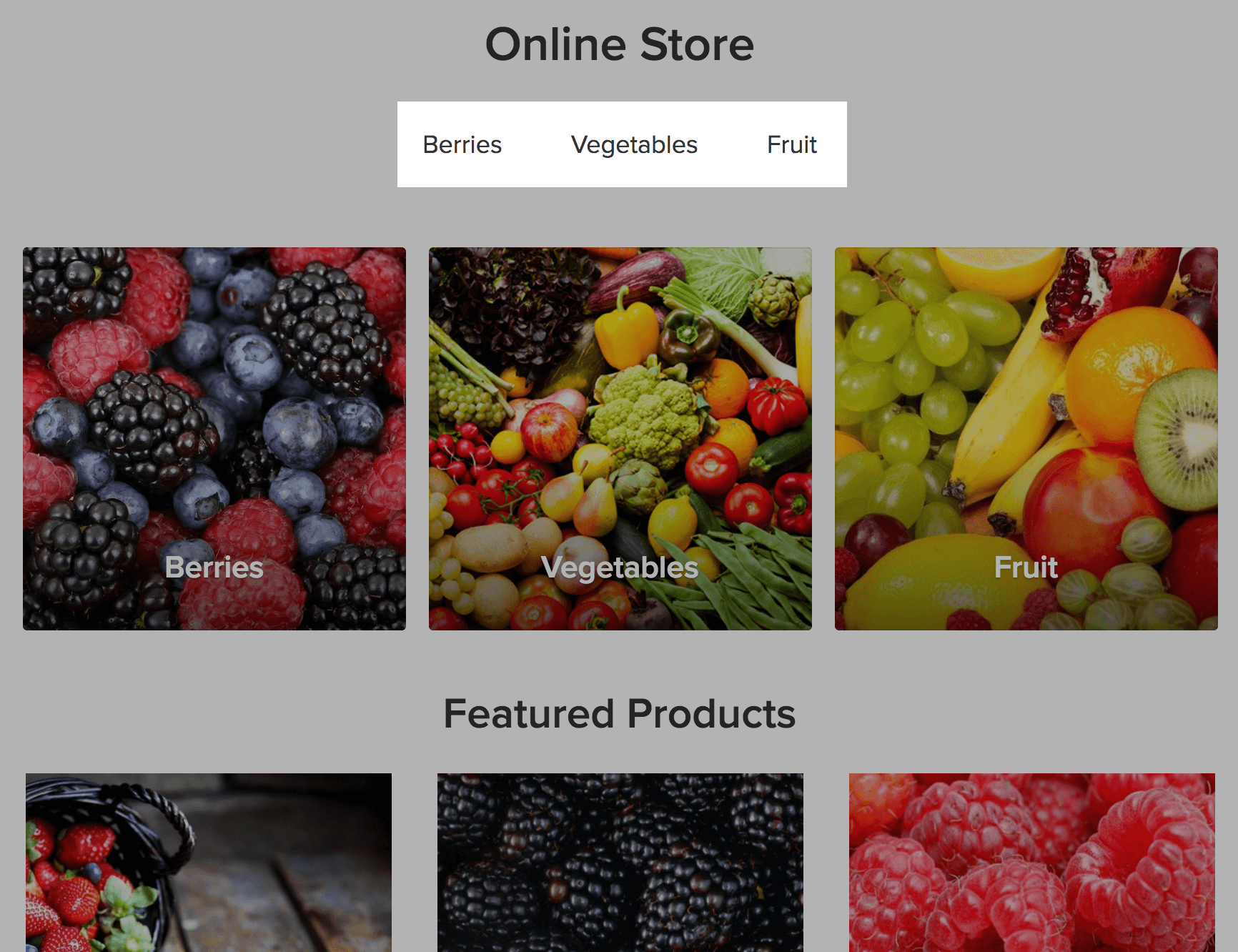 We recommend creating just several root categories not to overwhelm your customers with too many categories on the storefront.
You can also create categories of the second, third, etc. level within your root category. These are referred to as subcategories or child categories: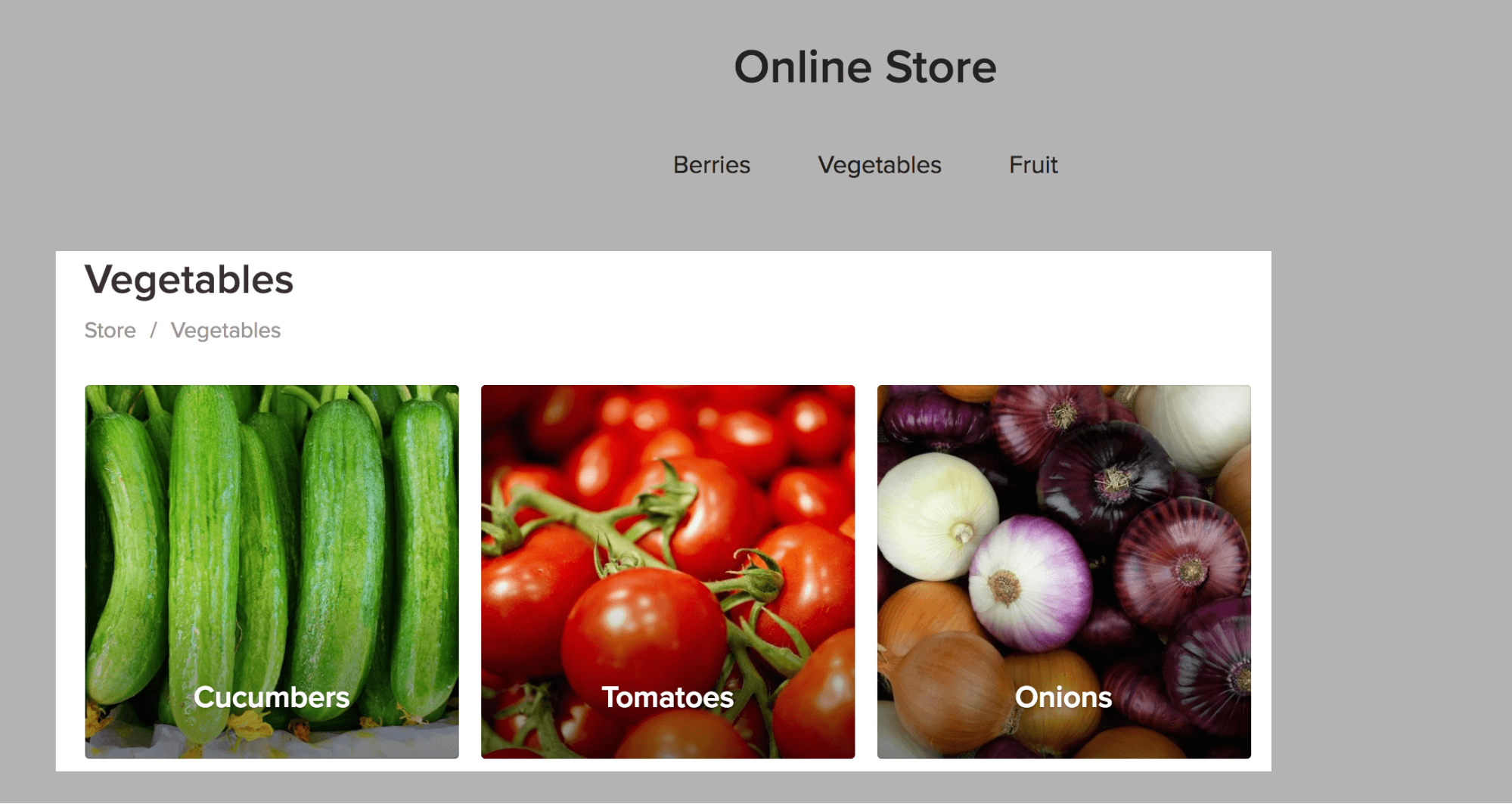 You can create subcategories or child categories to guide the customer to the product they are looking for.
Keep in mind to make the structure simple and clear without too many levels of navigation. Otherwise it gets challenging for a customer to find a product they are interested in.
To help your customers navigate your store, you can add dropdowns and pictures to the categories menu. Check out the Multi-level Illustrated Menu app.
Your customers can browse your store using the so-called "breadcrumbs" – they help your visitors see what category they are browsing: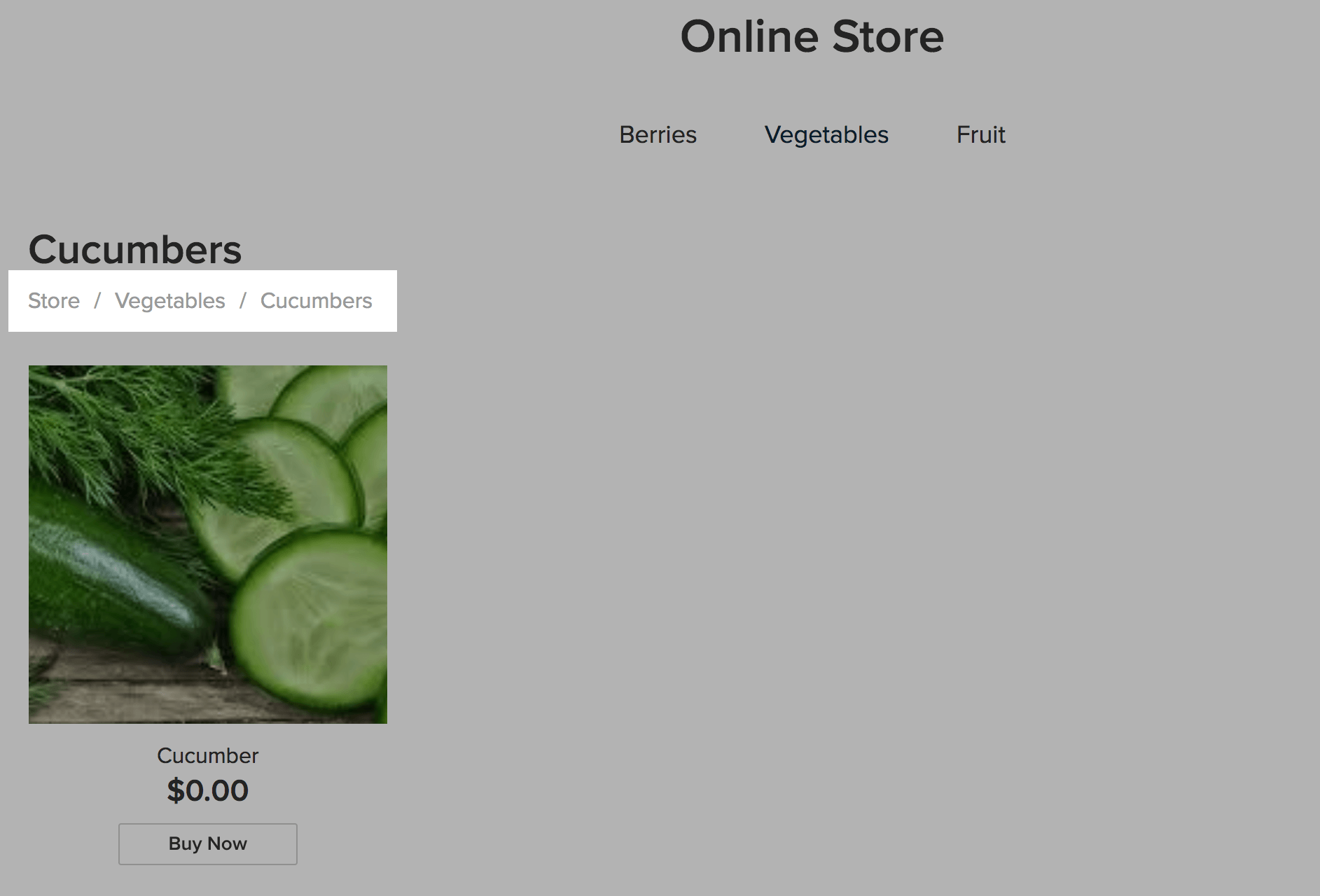 Read more about breadcrumbs in product pages.
In some platforms, like Facebook, you can see "Collections". The collections there are very much the same as categories.