You can add products to your store manually one by one or do it in bulk with the help of the product import. Chose the way of adding products that fits you best.
In this article:
Adding products manually
To add the products to your store do the following:
Go to your store Control Panel → Catalog → Products.
Click +Add New Product:

Enter the main product details: name, SKU, description and price. If you will ship the product, enter the weight as well: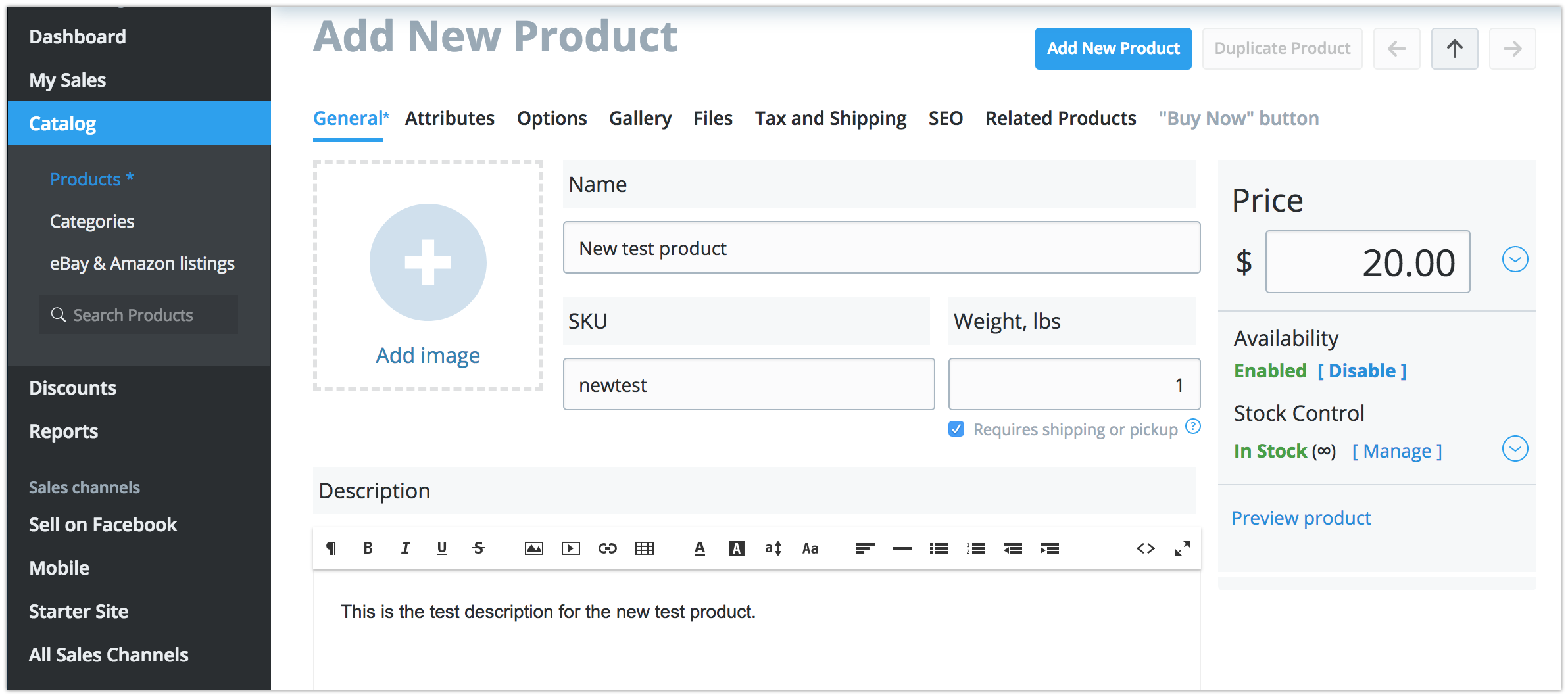 If your customers should see how your products look, add the product images.
Limit the number of products in stock if needed.
Click Save.
That's it. The product is added to your store. 
You can see right from your Control Panel how the product looks in your store: click
Preview product
: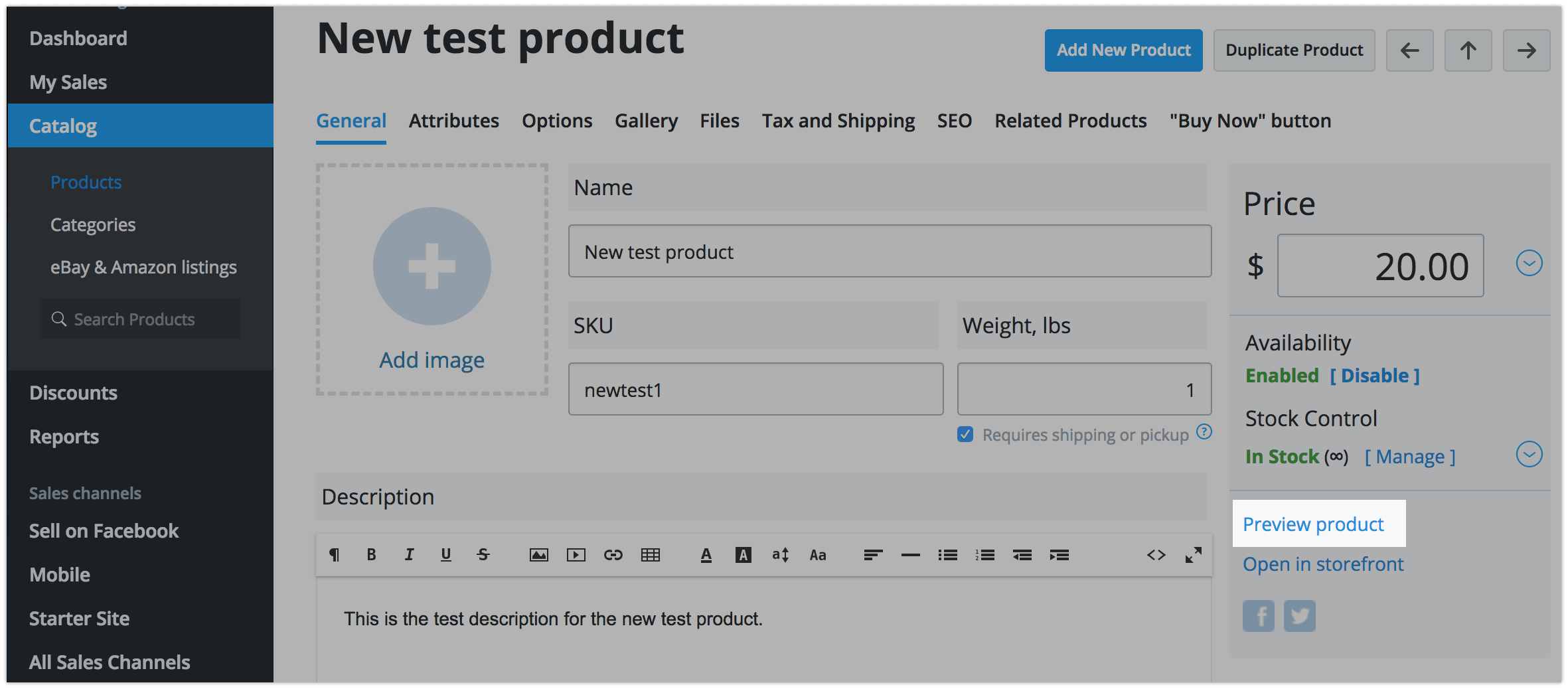 Adding products using CSV import
You can add products to your store in bulk using the import feature. If you have a CSV file with your products, you can just upload it to your Control Panel and the products will appear in your store.
Please see the step-by-step instruction on how to import your products.