Sometimes products that are sold separately just supplement each other so better to buy them together. You can use the related products feature to show the "You may also like" section. You can do it to promote certain products and make your customers buy more. 
In this article:
Related products in a product details page
You can add related items to a product:
Go to your store Control Panel → Catalog → Products.
Open the page of the product you want to connect the related items to.
Open the Related Products tab: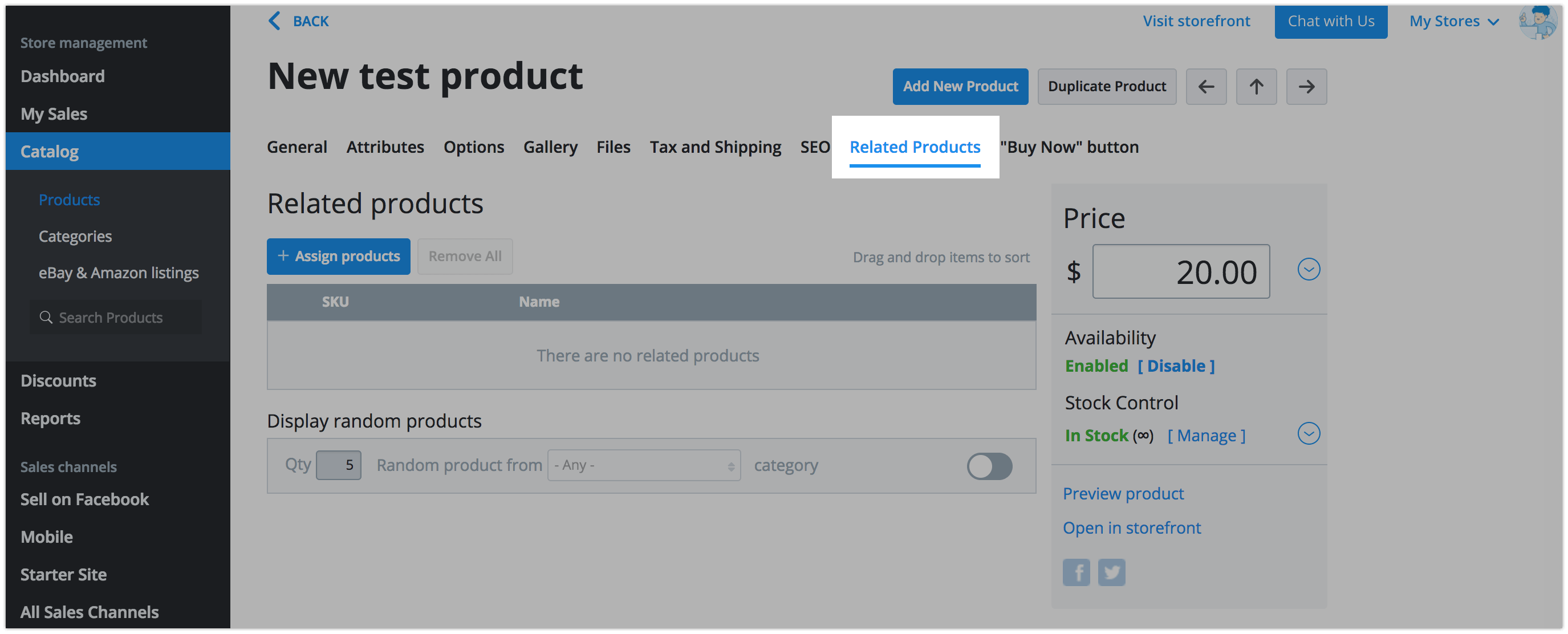 You have three ways to display related items:
Show specific products as related
Click +Assign Products.
In the popup, check the products you want to show as related: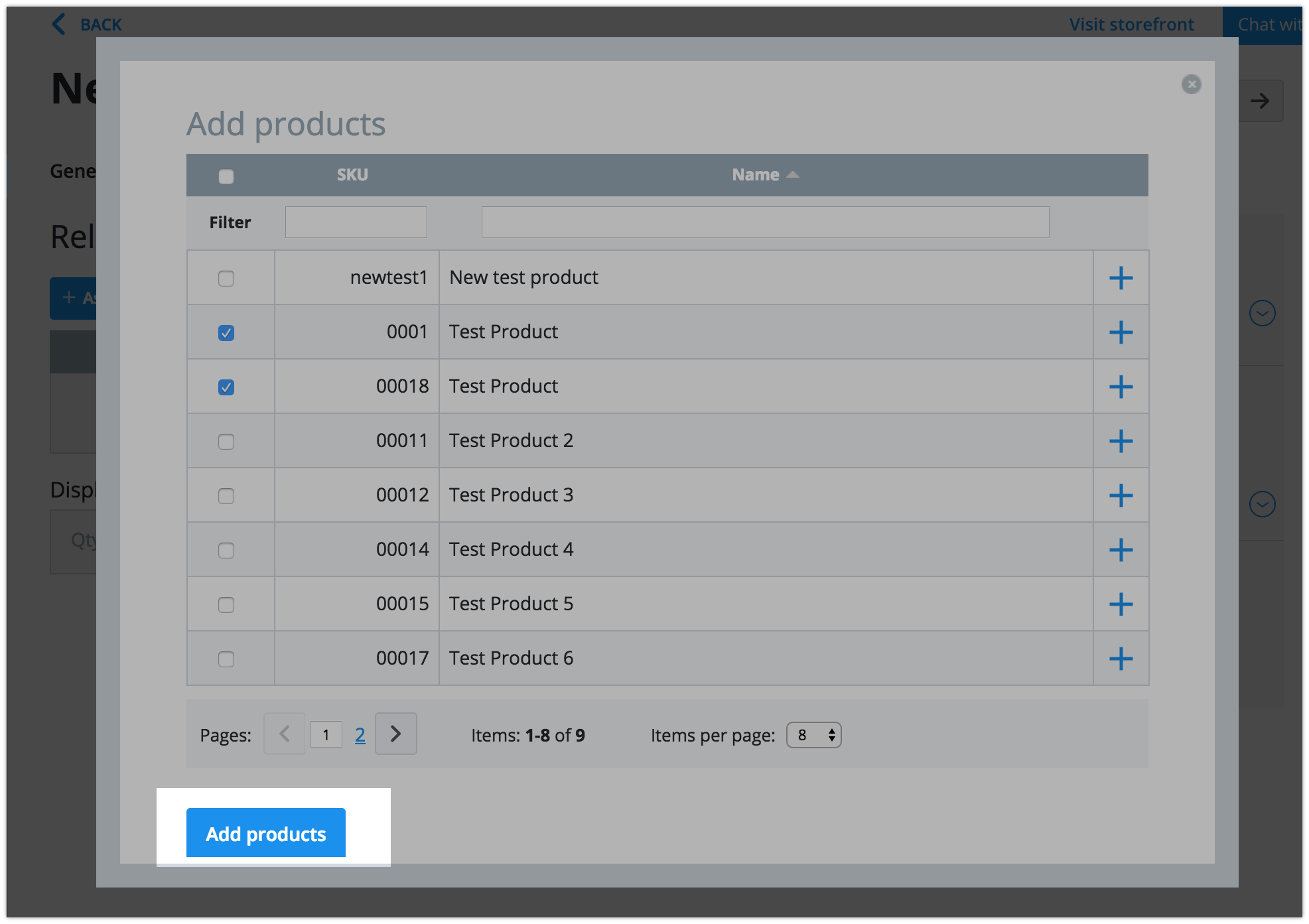 Click Add products.
Display random products from a category
Enalble Display random products and select the number of products to show and the category that contains the products that should be shown as related. If you select Any, the products will be randomly selected from the whole store: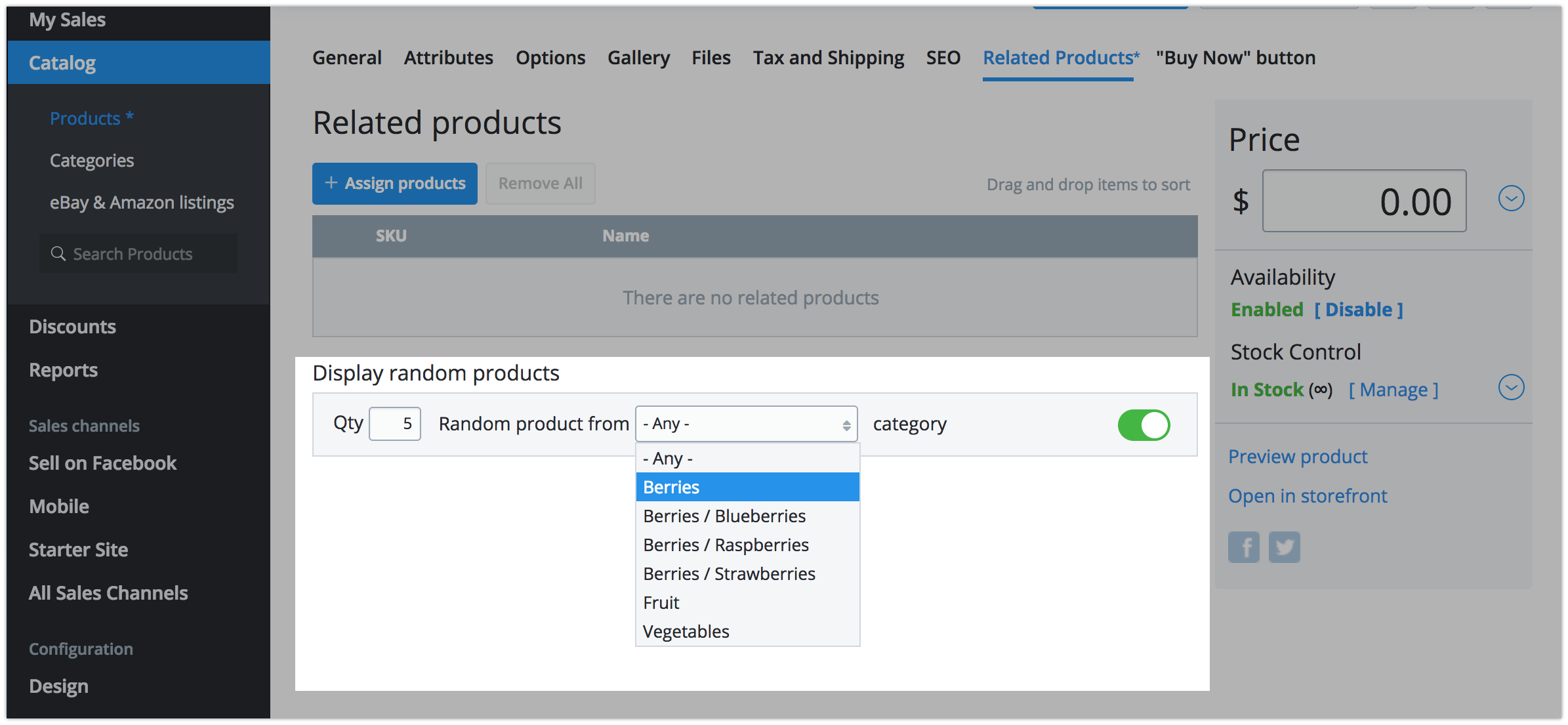 Both certain items and random items from categories
You can show the products you chose to display as related and random products: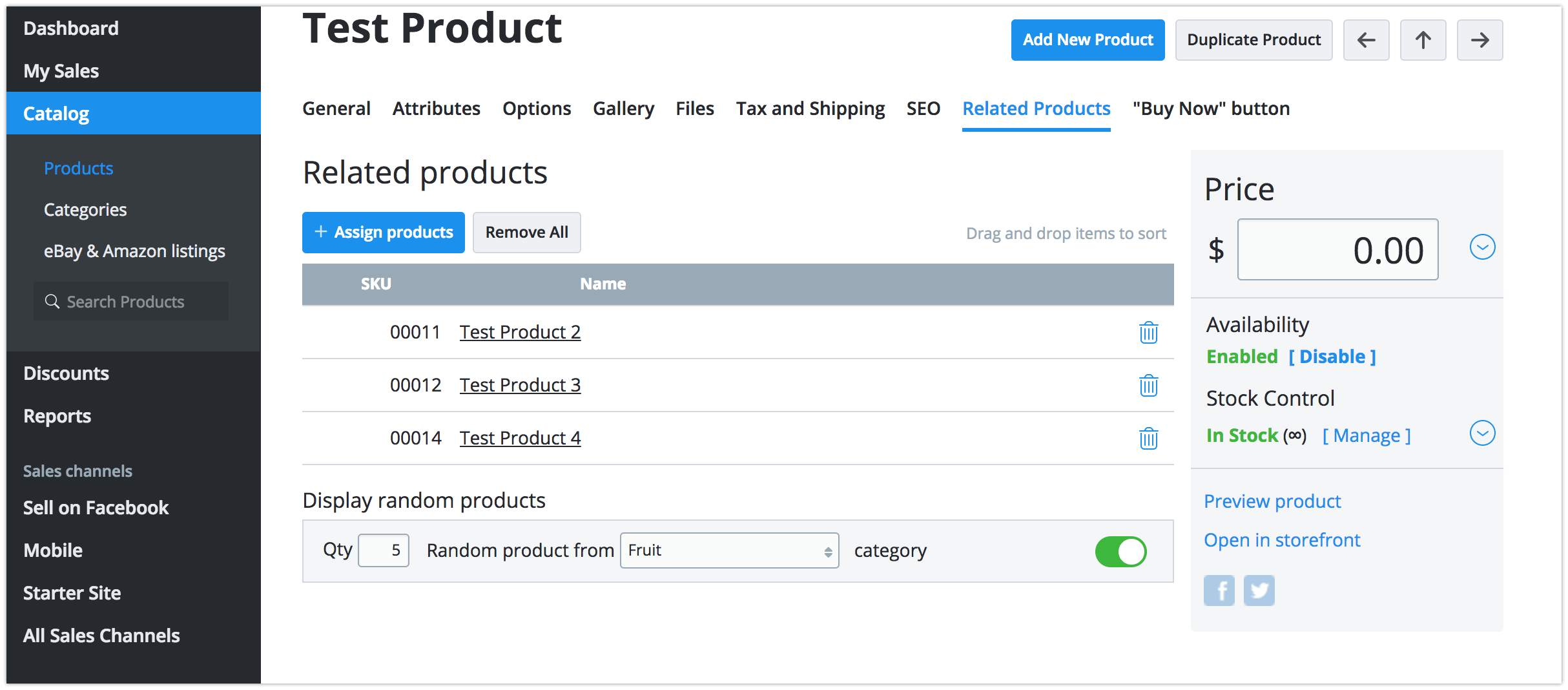 The related products will be displayed in the product details page under You May Also Like section: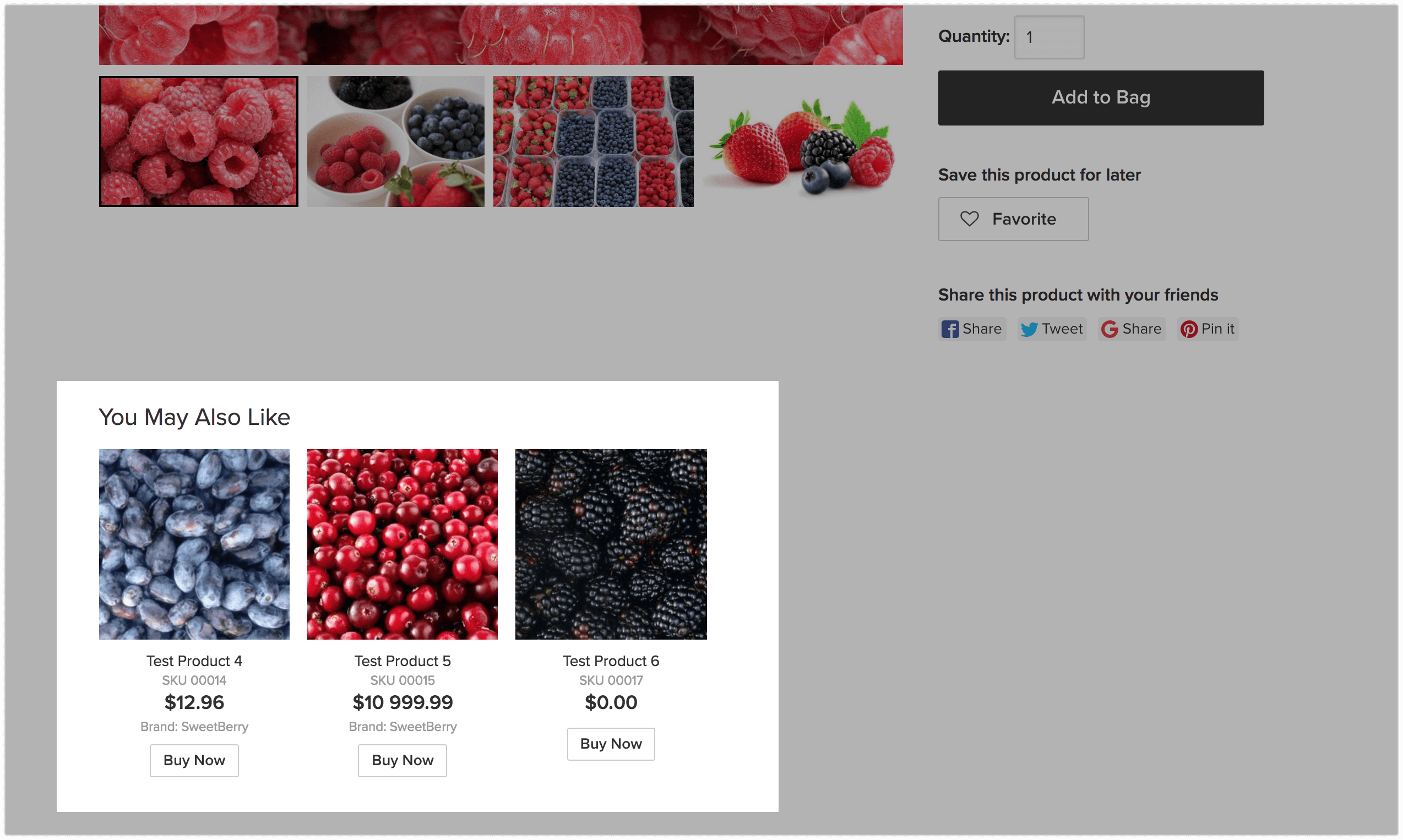 Related products in the cart page
You can show the related products in the cart page as well. The You May Also Like section will appear in the cart page and list the related items specified for the products in the cart. 
To show the related products:
Go to your store control panel →Settings → General → Cart & Checkout. 
Scroll to the Related products section. 
Enable the places where the related products should show: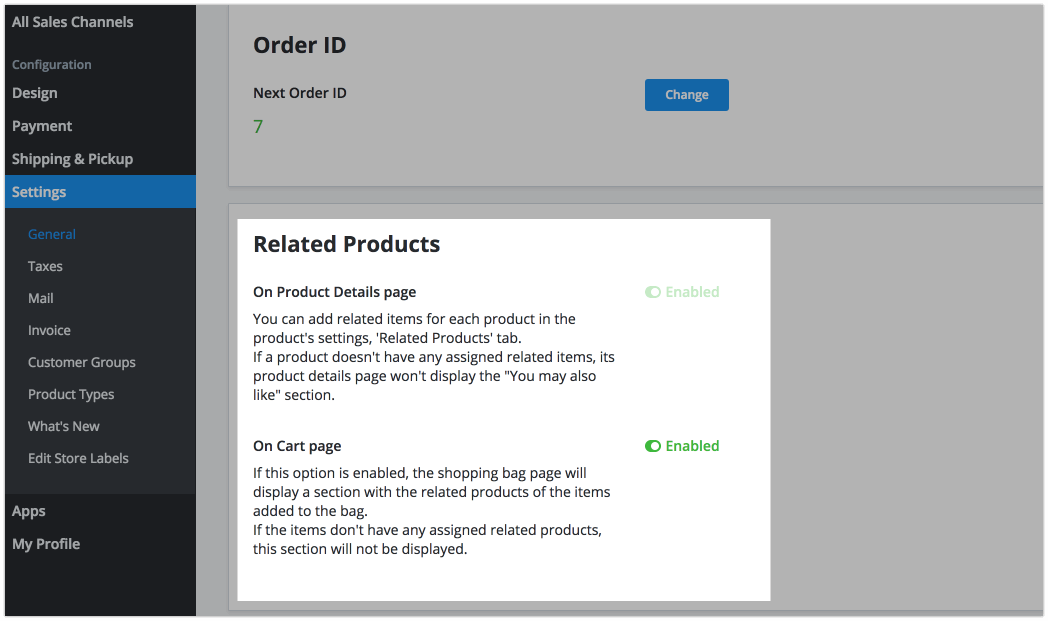 Changing the "You May Also Like" phrase
Yes, you can change this title to whatever you like, for example 'Customers also bought'. Refer to this article for instructions on how to modify texts:
How can I change or translate any text in my storefront?