You can use options if you have several variant of a product – for example, you have it in several colors or sizes.
In this article:
Creating options
To add options like size and color to your products, do the following:
Go to your store Control Panel → Catalog → Products.
Open the product page you want to edit.
Go to the Options tab: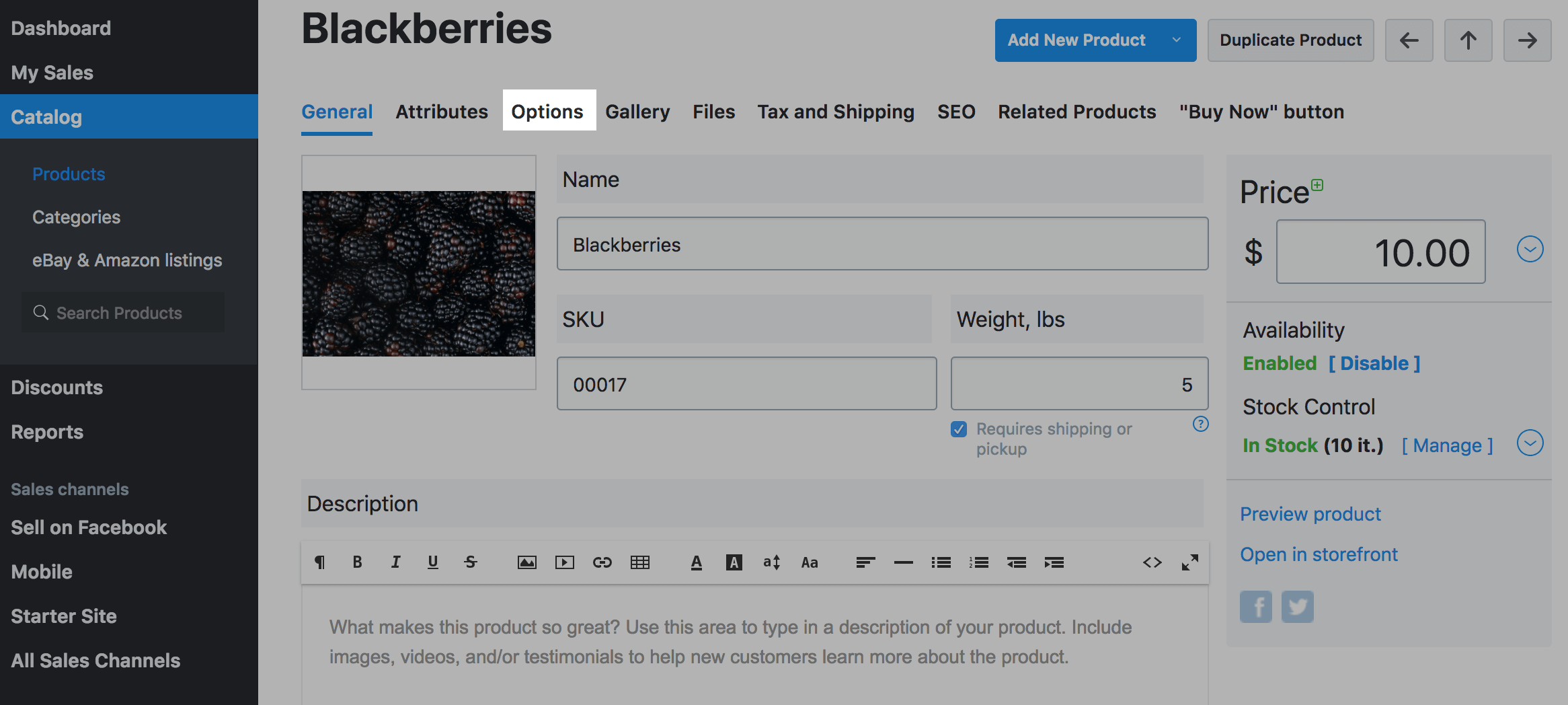 Click +Add New Option to add an option and its parameters.
Add the name of the option, for example, "Size".
Select the input type, for the "Size" option Radio Buttons work the best: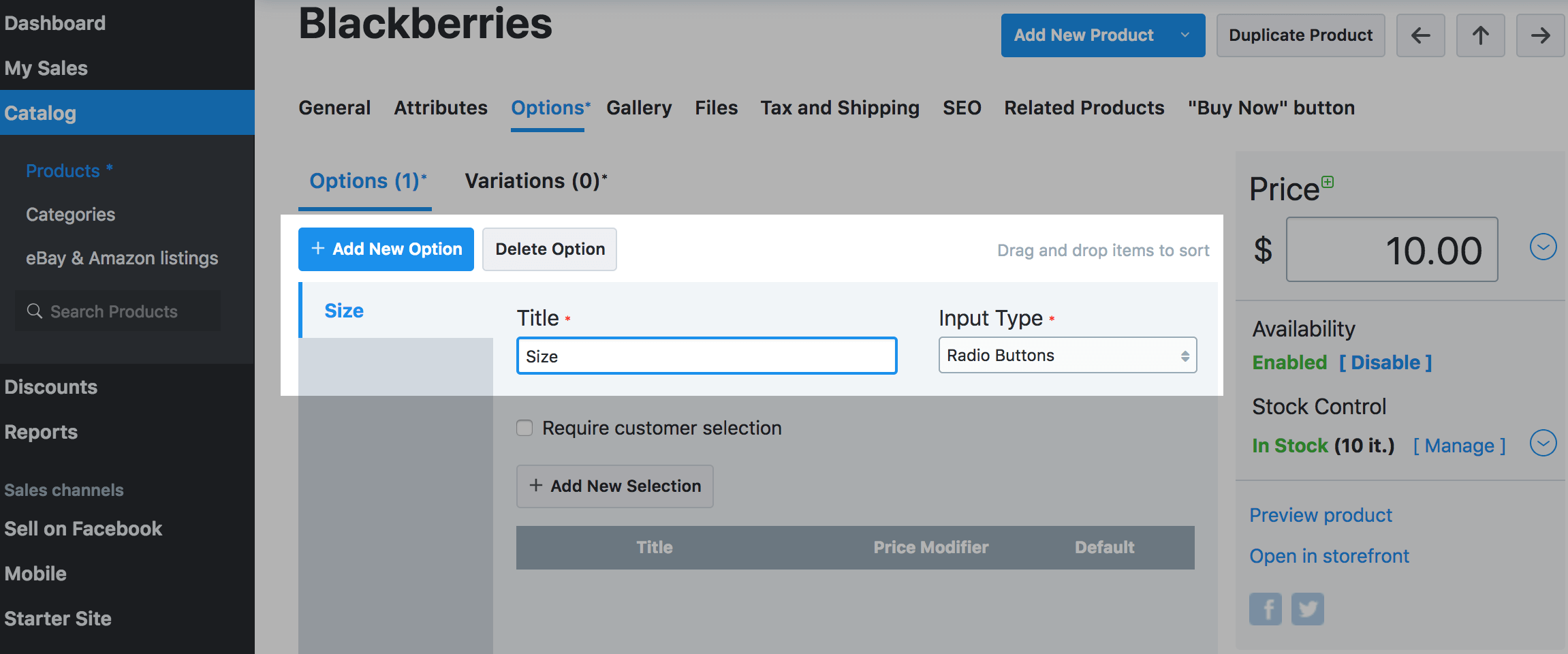 Click +Add New Selection and add values of the option. Add as many new selections as you need: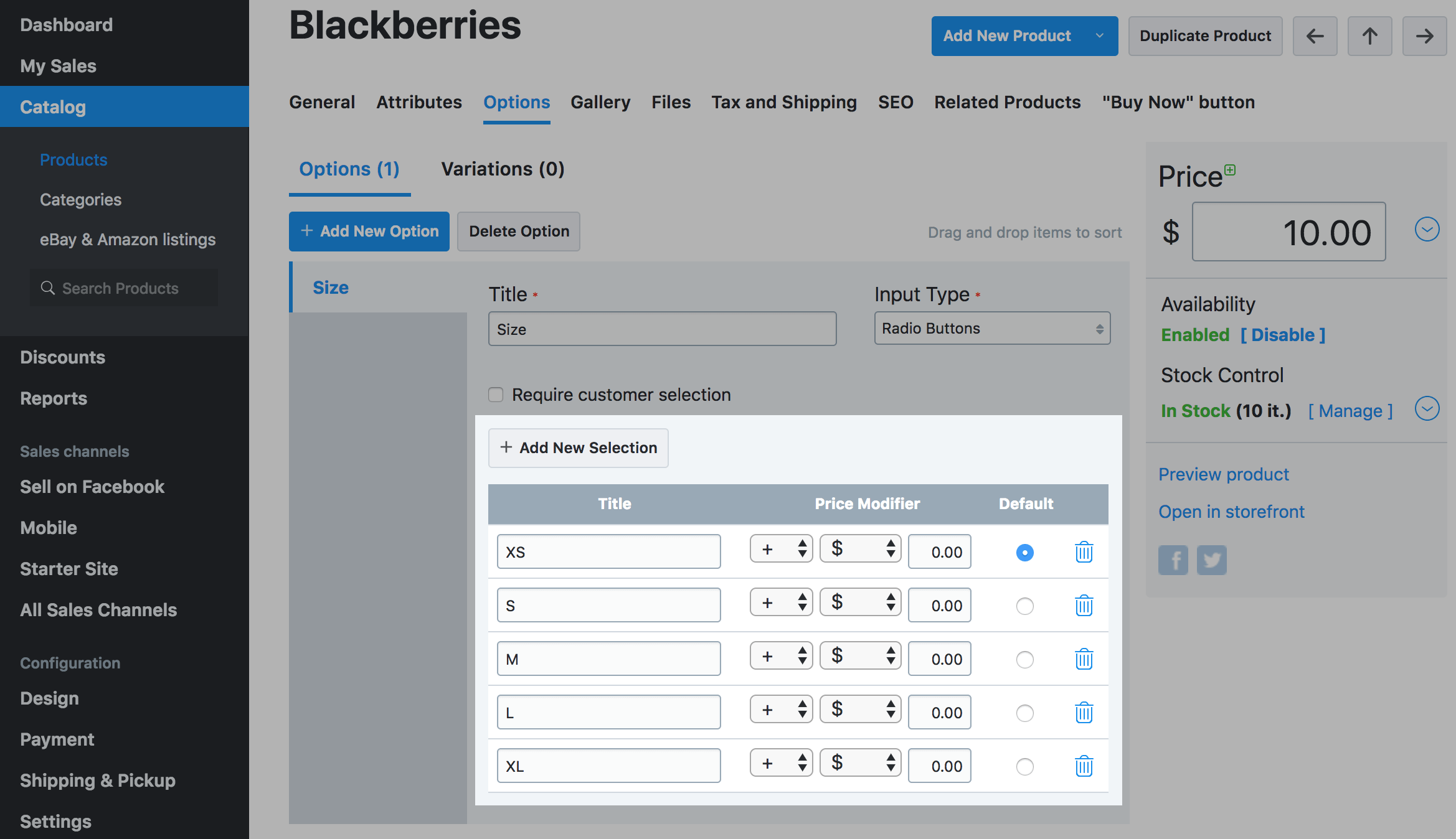 Choose the selection that will be preselected by default: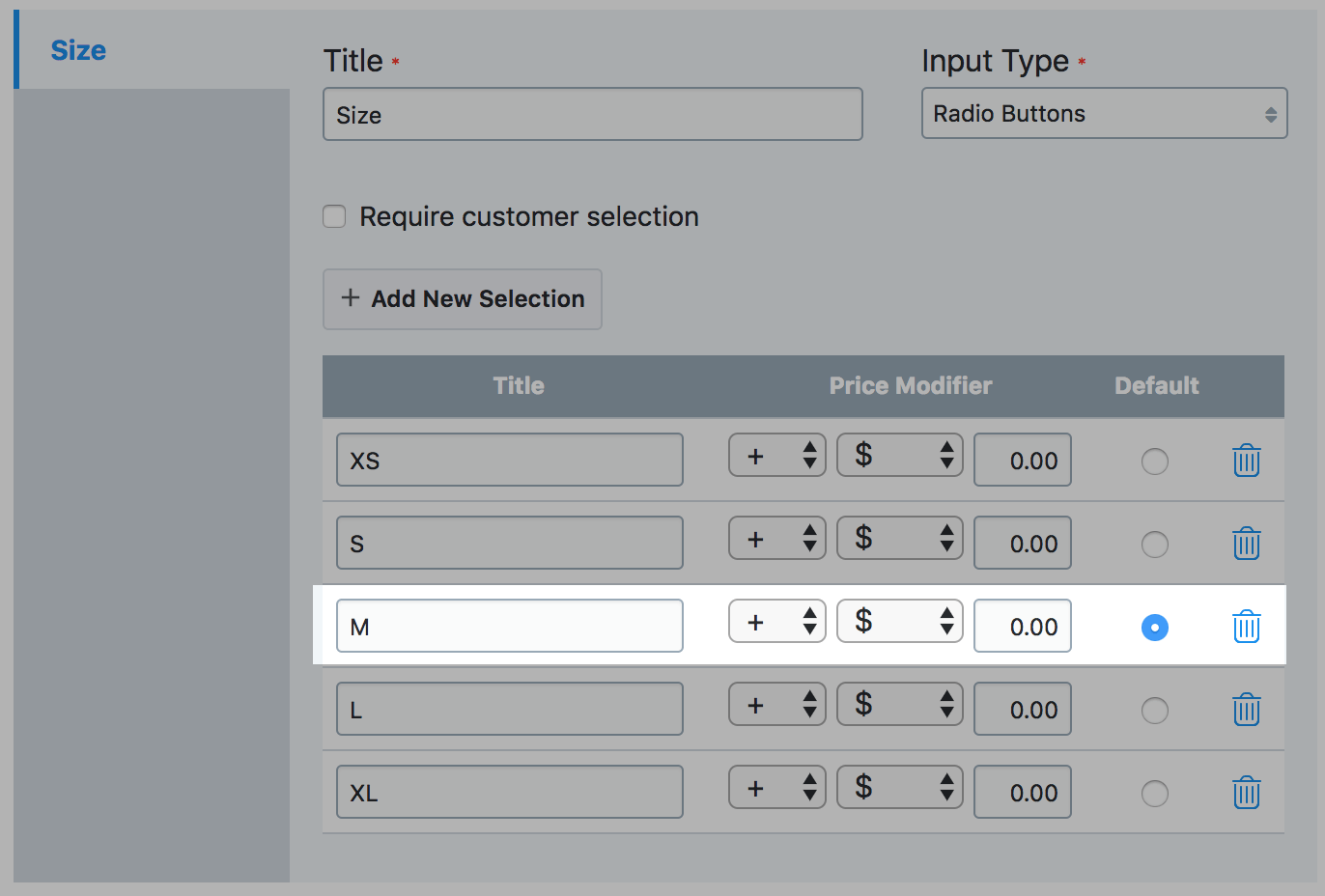 Add more options (like color), if needed.
Save the changes.
If the variants of your products should have different prices, you can use
price modifiers
.
Here is how the options look in the storefront: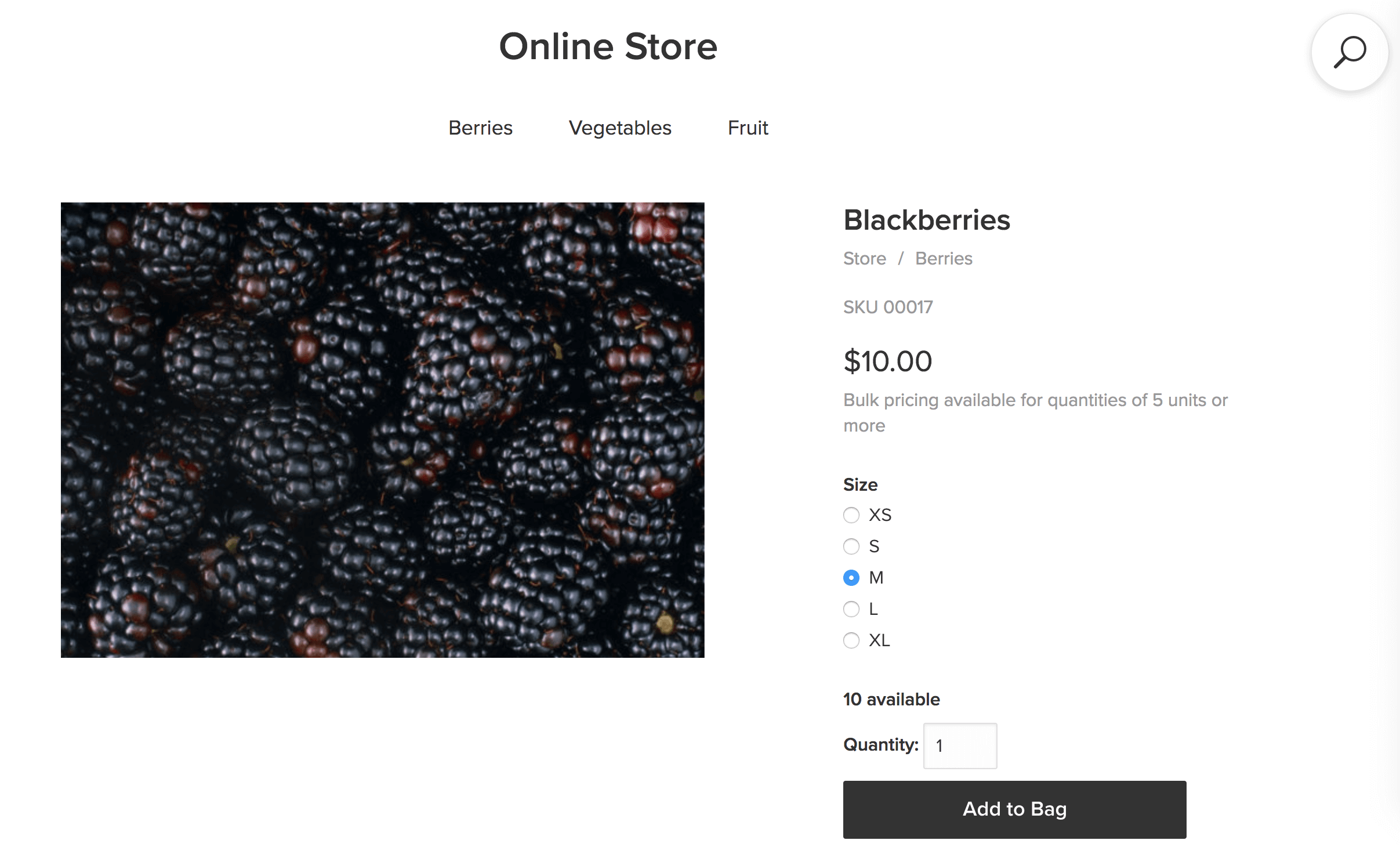 To control the stock of product options and add separate images to each option you need to use
variations
.
Option types
Option type is a certain type of selection, the way your customers select the option. There are several option types:
Drop-down list — drop-down menu with option values
Radio-buttons — selection buttons with option values
Date Picker — the input box with the popup calendar to select date
Text Field and Text Area — an input text field to type in any text by your customers
Upload file — allows customers to attach files to their purchases. 
Checkboxes — checkboxes with option values. This type should be used when you want to allow your customers select several options at a time. For example, they can select several ingredients in one pizza.
Required options
To make sure customers select some option before adding the product to cart, you can set the options as required.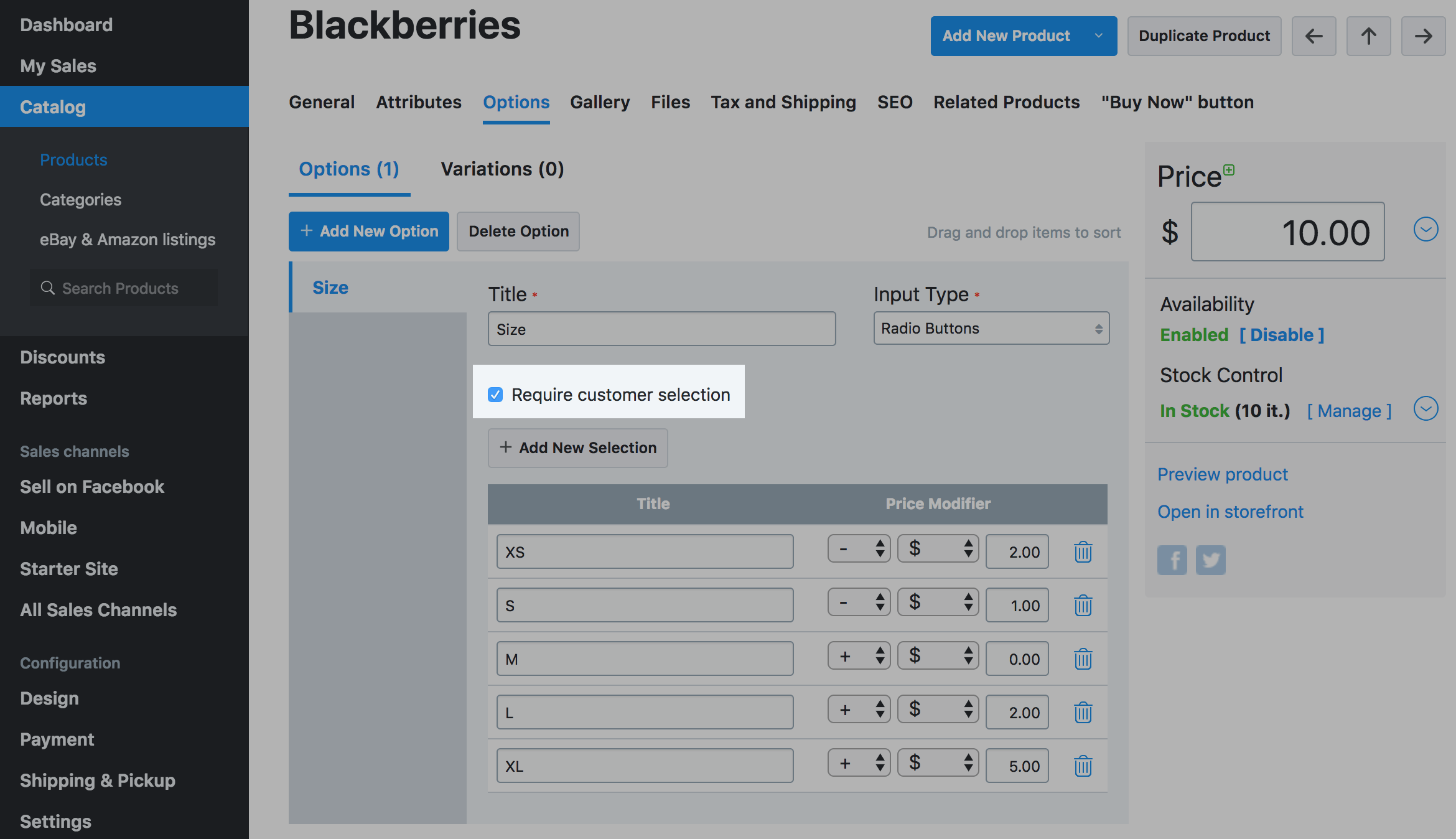 You cannot make checkboxes required.
When Require Customer Selection is checked, a customer cannot add a product to cart without selecting an option.